Recommended Reading Recommendation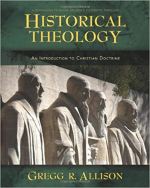 From Amazon.com: "Most historical theology texts follow Christian beliefs chronologically, discussing notable doctrinal developments for all areas of theology according to their historical appearance. And while this may be good history, it can make for confusing theology, with the classic theological loci scattered throughout various time periods, movements, and controversies. In Historical Theology, Gregg Allison offers students the opportunity to study the historical development of theology according to a topical-chronological arrangement, setting out the history of Christian doctrine one theological element at a time."
If you purchase from one of our Amazon.com links, we receive a small commission that helps support this site and does not cost you any extra.
Alliance Theological Seminary



Alliance Theological Seminary Quick Facts

Denominational Affiliation
Christian and Missionary Alliance

Founded
1960

Theological Orientation
Conservative/Evangelical

Degrees Offered
MDiv; MA; MPS; DMin

Number of Students
c. 758

Tuition Costs for 2018-2019
$585/hr

Location
Nyack, NY

School URL
https://www.nyack.edu/site/ats/
Introduction to Alliance Theological Seminary

---
The history of ATS is tied to Nyack College, itself born out of the first Bible College in the United States (the Missionary Training Institute), and the Christian and Missionary Alliance. The seminary was founded in 1979 (the first year of the Master of Divinity degree), itself tracing its roots to the Jaffray School of Mission, founded in 1960, and the Alliance School of Theology, founded in 1974.

ATS currently maintains its main campus in Nyack, NY with a satellite camps in Manhattan (focused on urban ministries) and a satellite campus in  Puerto Rico. Students may pursue one of several master's-level degrees with advanced ministerial students opting to pursue the DMin, the highest degree offered by the seminary.

Academic Life

---
The foundational degree at ATS is the MDiv, a 93 hour program that emphasizes biblical studies as well as social science theory and practical theology. Other master's level degrees include the 36 hour MA in Biblical Studies (onsite or online), 54 hour MA in Biblical Literature (OT or NT emphasis), MPS (Christian Ministries or Urban Ministries), and DMin.

Student Life

---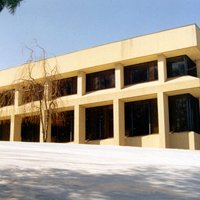 As students of Nyack College, ATS students have access to all Nyack College facilities, from the Fitness Center (with numerous weight-training and cardiovascular-training options) to the Boon Campus Center. Perhaps even more compelling is Nyack's distance from New York City, a mere 25 miles.

Few cities can compare to the cultural and recreation opportunities available in "the city that never sleeps." If you're a sports aficionado, you're within driving distance of some of the most beloved and respected sports teams around. If high culture is more your interest, you're just as close to some of the world's finest museums, including the Metropolitan Museum of Art, the Museum of Modern Art, the Museum of Natural History, and the Guggenheim Museum. You can catch a show on Broadway after you visit one of the numerous historical churches in New York. Suffice it to say that this urban sprawl also affords ATS students with numerous opportunities for ministry.

Housing

---
ATS offers several options for seminary-operating housing, including 2 room efficiencies and 2 - 3 bedroom apartments.

Financial Aid

---
For students who are eligible (based on a wide variety of criteria), ATS offers very generous grants and scholarships that vary in their amounts. Some grants are based on a student's relationship with The Christian and Missionary Alliance while others are based on academic achievement, financial need, or commitment to ministry.

Location
---
Review Alliance Theological Seminary

---
Share Your Seminary Experiences!
Did you attend or are you attending this school? Please help future students by sharing your experiences, pro and con. Thanks!
---
Seminary Advisor

›

Seminary Schools

› Alliance Theological Seminary