Recommended Reading Recommendation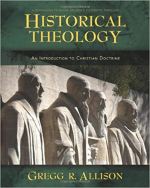 From Amazon.com: "Most historical theology texts follow Christian beliefs chronologically, discussing notable doctrinal developments for all areas of theology according to their historical appearance. And while this may be good history, it can make for confusing theology, with the classic theological loci scattered throughout various time periods, movements, and controversies. In Historical Theology, Gregg Allison offers students the opportunity to study the historical development of theology according to a topical-chronological arrangement, setting out the history of Christian doctrine one theological element at a time."
If you purchase from one of our Amazon.com links, we receive a small commission that helps support this site and does not cost you any extra.
Cincinnati Bible Seminary



Cincinnati Bible Seminary Quick Facts

Denominational Affiliation
Christian Churches and Churches of Christ

Founded
1924

Theological Orientation
Conservative

Degrees Offered
MA in Religion; MA in Counseling; MDiv

Number of Students
c. 206

Tuition Costs for 2018 - 2019
$499/course

Location
Cincinnati, OH

School URL
ccuniversity.edu/academics/
Introduction to Cincinnati Bible Seminary
---
Founded in 1924, Cincinnati Bible Seminary actually predates Cincinnati Christian University by over 70 years, though it was known collectively as Cincinnati Bible College and Seminary for many years. Today, CBS is one of six colleges under the auspices of CCU. Focused on an education that is grounded in the Word of God with an eye towards missional service, CBS is a school rooted in the Restoration Movement though open to students of various Christian backgrounds.

Academic Life
---
The seminary offers two graduate-level degrees - the MAR, with concentrations in Leadership Studies (specializations available in Pastoral Leadership, Pastoral Care & Counseling, Educational & Family Ministries, Church Growth & Church Planting, Urban & Intercultural Ministry), Church History, Theological Studies, and Biblical Studies. The MDiv is available with concentrations in Practical Ministries (specializations available in Pastoral Leadership, Pastoral Care and Counseling, Educational and Family Ministries, Church Growth and Church Planting, and Urban and Intercultural Ministry), Church History, Theology, or Biblical Studies.

Student Life
---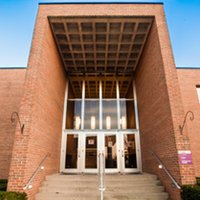 As students of Cincinnati Christian University, CBS students have access to the same facilities and services as all CCU students. Seminary students may access the George Mark Elliott Library, with a dedicated Graduate Reference Room, enjoy a wide array of dining options at the Student Union, or receive free counseling services at the CCU Counseling Center. Students also have numerous opportunities to engage in on-campus ministry through the Campus Ministry office.

The seminary also offers numerous "student forums" where students may meet outside of the classroom with professors and fellow students who share similar interests. Forums include Pastoral Leadership, the American Association of Christian Counselors, Biblical Studies, and Theological Studies.  CBS students may also participate in CCU activities such as intramurals and Missions Emphasis Week and have access to facilities such as the Weight and Fitness Center and Student Center.

Students at CBS are fortunate to have access to a city that Winston Churchill called "the most beautiful inland city in America." There are a number of events and activities to appeal to a student's diverse interests. Students with interests in sports can catch a Bengals or Reds game. If it's the arts you love, then the Cincinnati Art Museum, Cincinnati Symphony Orchestra, or Contemporary Arts Center are close by. Students and their families may enjoy a day at Kings Island or the Newport Aquarium. In sum, there's no shortage of activities to be found in the great city of Cincinnati.

Housing
---
Although on-campus housing is not currently available for seminary students, the seminary does assist students in relocating to the Cincinnati area.

Financial Aid
---
In addition to Federal Direct Subsidized and Unsubsidized Loans, there are several generous scholarship programs available to CBS students, including several full tuition and partial tuition scholarships, including the MDiv Heritage Scholarship, MAR Heritage Scholarship, and MAR Church History Scholarship. Full tuition Leadership Scholarships are also available. Furthermore, international students may receive a Graduate International
Grant up to the cost of full tuition.

Location
---
Review Cincinnati Bible Seminary

---
Share Your Seminary Experiences!
Did you attend or are you attending this school? Please help future students by sharing your experiences, pro and con. Thanks!
---
Seminary Advisor

›

Seminary Schools

› Cincinnati Bible Seminary