Recommended Reading Recommendation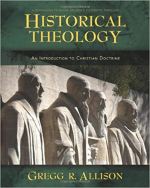 From Amazon.com: "Most historical theology texts follow Christian beliefs chronologically, discussing notable doctrinal developments for all areas of theology according to their historical appearance. And while this may be good history, it can make for confusing theology, with the classic theological loci scattered throughout various time periods, movements, and controversies. In Historical Theology, Gregg Allison offers students the opportunity to study the historical development of theology according to a topical-chronological arrangement, setting out the history of Christian doctrine one theological element at a time."
If you purchase from one of our Amazon.com links, we receive a small commission that helps support this site and does not cost you any extra.
Ecumenical Theological Seminary



Ecumenical Theological Seminary Quick Facts
Denominational Affiliation
Nondenominational

Founded
1980

Theological Orientation
Liberal

Degrees Offered
MDiv; MA (Pastoral Ministry); DMin

Number of Students
c. 107

Tuition Costs for 2018 - 2019
$520/hr

Location
Detroit, MI

School URL
etseminary.edu
Introduction to Ecumenical Theological Seminary

---
Founded in 1980, Ecumenical Theological Seminary was founded specifically to address the need for higher theological education in the metropolitan Detroit area. That mission continues today, with the seminary ever-concerned with the need for urban ministry, specifically in Detroit. For ten years, the seminary leased the property from First Presbyterian Church in Detroit. Eventually, the local presbytery voted to hand over the land and buildings to the seminary, making the historical building its new home. Today, the seminary lives up to its founding ideals in the practice of urban ministry in the service of the broader church.

Academic Life

---
The primary degree offered by ETS is the MDiv, but they also offer an MAPM (Master of Arts in Pastoral Ministry) and DMin. The MDiv program at ETS is unique in that it stresses praxis over mere theory. As opposed to other programs that begin with foundational courses in biblical studies, theology, and church history, ETS begins with social ethics and practical application, and then introduces traditional academic studies. Students in the MA and DMin programs experience a similar focus.

Student Life

---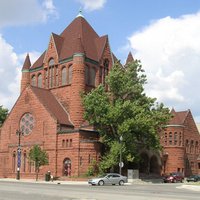 While the primary focus of life at ETS is ministry to the urban Detroit area, the seminary's Student Life Committee works in conjunction with the Dean of Students to ensure that students' needs are addressed, including individual pastoral care and community worship. Part of the seminary life, however, is also recognizing the needs of others. As such, students help see to the needs of the community with the "Everybody Eats" program every Wednesday from 11:00 am to 12:00 pm. And although Detroit has fallen on hard times in recent years, the city is host to a variety of options for entertainment and cultural outings, including the famous Fox Theatre, Detroit Institute of Arts, Motown Historical Museum, and, of course, The Henry Ford museum.

Housing
---
Since ETS expects most of its students will come from the Detroit area, ETS does not offer housing for its students nor do they offer assistance in finding housing. If students from outside the area wish to study at ETS, they should search carefully for safe, affordable housing. Websites such as Craigslist and ApartmentGuide.com can prove helpful.

Financial Aid

---
ETS offers several forms of financial aid to its students. There are numerous ETS-specific scholarships available, most based upon both need and merit and some based on specific criteria (e.g. The Marilyn DeGraw Scholarship Fund favors students in the United Methodist Church). ETS also assists students in finding denominational and other scholarships. In addition to scholarships, ETS offers grants and Federal Work-Study and Student Loans to help students finance their education.

L
ocation
---
Review Ecumenical Theological Seminary

---
Share Your Seminary Experiences!
Did you attend or are you attending this school? Please help future students by sharing your experiences, pro and con. Thanks!
---
Seminary Advisor

›

Seminary Schools

› Ecumenical Theological Seminary