Recommended Reading Recommendation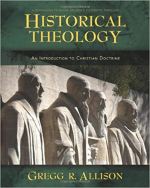 From Amazon.com: "Most historical theology texts follow Christian beliefs chronologically, discussing notable doctrinal developments for all areas of theology according to their historical appearance. And while this may be good history, it can make for confusing theology, with the classic theological loci scattered throughout various time periods, movements, and controversies. In Historical Theology, Gregg Allison offers students the opportunity to study the historical development of theology according to a topical-chronological arrangement, setting out the history of Christian doctrine one theological element at a time."
If you purchase from one of our Amazon.com links, we receive a small commission that helps support this site and does not cost you any extra.
Phillips Theological Seminary



Phillips Theological Seminary Quick Facts
Denominational Affiliation
Christian Church (Disciples of Christ)

Founded
1906

Theological Orientation
Moderate

Degrees Offered
MDiv; MA; MTS; DMin

Number of Students
c. 110

Tuition Costs for 2017 - 2018
$480/hr

Location
Tulsa, OK

School URL
ptstulsa.edu
Introduction to Phillips Theological Seminary

---
Originally part of the now-defunct Phillips University, Phillips Theological Seminary became an independent body in 1987, then known as Phillips Graduate Seminary. The school adopted its current name in 1995 and relocated to Tulsa, OK the year after. Phillips is formally associated with the Christian Church (Disciples of Christ), though 18 different denominations are currently associated with the school.

Academic Life

---
Phillips Seminary offers numerous master's-level degrees (available either onsite or online), including the MDiv, MA in Ministry and Culture, MA in Social Justice, and MTS. They also offer a DMin (onsite only) with a focus on Pastoral Leadership and concentrations in Pastoral Leadership in Church & Society, Pastoral Leadership in Homilitics, and Pastoral Leadership in Renewal of Christian Vocation.

In addition to their formal degree programs, Phillips offers three certificate programs in Biblical Studies, General Studies, and Interreligious Understanding. Furthermore, they offer graduate diploma programs in Biblical Languages, Biblical Studies, General Studies, and Interreligious Understanding.

Student Life

---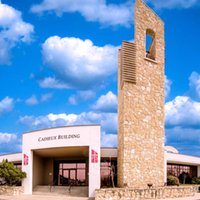 Even though Phillips is a commuter campus, the seminary takes great pride in offering a strong sense of community amongst students, faculty, and staff. The center of non-academic life for many seminarians is the student commons at the Cadieux Building, where students can dine, study, or just relax. There are dedicated rooms for prayer, resting, and group study. There are weekly chapel meetings held each Tuesday. The campus is also home to a publicly available garden and prayer labyrinth.

The city of Tulsa has much to offer Phillips Seminary students and their families. In 2002, Tulsa was voted by Business Week magazine as one of the top 50 US cities (coming in at a respectable 38). Tulsa has vibrant cultural offerings, including the Philbrook Museum of Art, Sherwin Miller Museum of Jewish Art, Tulsa Historical Society & Museum, Oklahoma Jazz Hall Of Fame, and Tulsa Air and Space Museum. The city also boasts a world-class zoo, Aquarium, and hosts the celebrated Tulsa State Fair. And while not known for its professional sports teams, Tulsa hosts numerous minor league teams in a variety of sports. In short, there's something for just about everyone.

Housing
---
Phillips Seminary is a 100% commuter school. As such, no on-campus housing is available. However, they do offer overnight housing options for students who travel long distances to campus.

Financial Aid

---
Phillips offers generous financial aid to its students so that no qualified student will be denied due to financial means. Need-based aid is available in the form of seminary tuition aid grants. Scholarships and fellowships are also available for students based on various criteria, including the Matthew A. Thompson Fellowship for Student Leaders, Robert T. and Harriet M. Peake Endowed Scholarship,  55+ Student Scholarship, and Women's Leadership Scholarship. Eligible students are also allowed to apply for Federal direct unsubsidized student loans.

Location
---
Review Phillips Theological Seminary

---
Share Your Seminary Experiences!
Did you attend or are you attending this school? Please help future students by sharing your experiences, pro and con. Thanks!
---
Seminary Advisor

›

Seminary Schools

› Phillips Theological Seminary