Recommended Reading Recommendation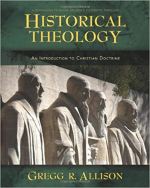 From Amazon.com: "Most historical theology texts follow Christian beliefs chronologically, discussing notable doctrinal developments for all areas of theology according to their historical appearance. And while this may be good history, it can make for confusing theology, with the classic theological loci scattered throughout various time periods, movements, and controversies. In Historical Theology, Gregg Allison offers students the opportunity to study the historical development of theology according to a topical-chronological arrangement, setting out the history of Christian doctrine one theological element at a time."
If you purchase from one of our Amazon.com links, we receive a small commission that helps support this site and does not cost you any extra.
Reformed Episcopal Seminary



Reformed Episcopal Seminary Quick Facts
Denominational Affiliation
Reformed Episcopal Church

Founded
1887

Theological Orientation
Conservative

Degrees Offered
MDiv

Number of Students
c. 28

Tuition Costs for 2017 - 2018
$630/course

Location
Blue Bell, PA

School URL
reseminary.edu
Introduction to Reformed Episcopal Seminary

---
The history of RES begins with its founding in 1887, 14 years after the founding of the Reformed Episcopal Church itself. Since its inception, RES has striven to uphold five pillars:
Evangelical (dedicated to the lordship and saving grace of Christ)
Catholic (in the truest sense, affirming the universal nature of the faith)
Protestant (endorsing the essential doctrines of the Reformation - sola scriptura, sola fide, sola gratia)
Ecumenical (extending a welcome to students from many different ecclesial backgrounds)
Episcopal (affirming the polity and doctrine of the Anglican tradition).
Always a relatively small seminary, RES received ATS accreditation (no small feat - many larger seminaries lack such accreditation) in 2013.

Academic Life

---
RES breaks down its academic structure in three departments: Old and New Testament Theology;  Dogmatic, Historical & Confessional Theology; Pastoral Theology. Under these three categories, the seminary offers quite a few courses for its roughly 30 students. Currently, RES offers the MDiv degree only.

Student Life

---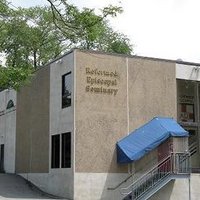 RES takes the training of its students for the ministry very seriously, seen in the school motto "We are ambitious to be well-pleasing unto Him" taken from II Corinthians 5:9. The seminary community holds chapel daily, and the Eucharist is celebrated weekly. As part of its mission to develop professionals for the ministry, students are expected to dress accordingly, so a dress code is enforced.

As a small campus with relatively few students (around 28 or so), there are no formal student clubs or activities sponsored by the seminary. You won't find an onsite student gym or theater; however, the seminary is less than an hour away from Philadelphia and relatively close to New York City as well. So, if you need to get away from your books and cassocks, it's really easy to do so.
Housing
---
Because RES has a relatively small student body, there are not many options to choose from regarding seminary-sponsored housing. In fact, there is only one option for students who wish to live in seminary housing - the seminary dorm house close to campus. Rent is a moderate $400 for a single room plus utilities. As part of the rental agreement and to help build community amongst one another, residents are expected to participate in the upkeep of the seminary grounds.

Financial Aid

---
RES offers numerous scholarships for its students, offering anything from full to partial tuition. Students who receive scholarship funds are expected to work part-time during the school year as part of their financial aid package. Scholarship assistance is available only for tuition, not room and board.

Location
---
Review Reformed Episcopal Seminary
---
Share Your Seminary Experiences!
Did you attend or are you attending this school? Please help future students by sharing your experiences, pro and con. Thanks!
---
Seminary Advisor

›

Seminary Schools

› Reformed Episcopal Seminary