Recommended Reading Recommendation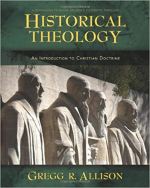 From Amazon.com: "Most historical theology texts follow Christian beliefs chronologically, discussing notable doctrinal developments for all areas of theology according to their historical appearance. And while this may be good history, it can make for confusing theology, with the classic theological loci scattered throughout various time periods, movements, and controversies. In Historical Theology, Gregg Allison offers students the opportunity to study the historical development of theology according to a topical-chronological arrangement, setting out the history of Christian doctrine one theological element at a time."
If you purchase from one of our Amazon.com links, we receive a small commission that helps support this site and does not cost you any extra.
The Confessions of Saint Augustine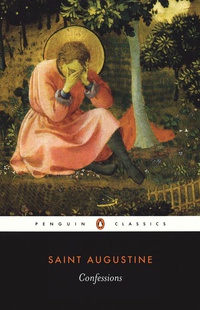 The Confessions of Saint Augustine is one of the most celebrated theological works in the history of the Western Church. Moreover, few theologians are as influential as St. Augustine of Hippo (354 AD - 430 AD). In this highly lauded spiritual autobiography he shares with the reader his conversion, a tortuous road to faith where he flirted with many other religions and philosophies before ultimately arriving at Jerusalem, i.e. the Christian faith. 
Augustine's Background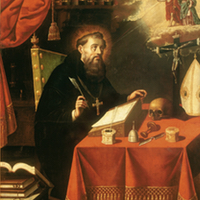 Augustine is likely the most important figure in the early Western church, and his authority on many issues have become standard teachings, second only to the apostle Paul himself. But for all of his influence on theology and on the Christian church, The Confessions of Saint Augustine have influenced numerous philosophers, theologians, and psychologists due to its status as the first autobiography in the Western world. And Augustine's theological influence extends to everyone from Anselm and Aquinas to Martin Luther and John Calvin.
The Confessions of Saint Augustine - Some Important Points
In The Confessions he doesn't hesitate to reflect (and enumerate) the sins of his youth. His prayers to God are genuine, admitting to God that "our hearts our restless until the rest in you." And restless was Augustine during his youth and early adulthood. He shares at length with the reader the thrills he sought as a youth from stealing pears to sexual delight, noting in the former that he engaged in such activities not for want or hunger but for the sheer delight of sin itself.
Augustine flirts with Manichaeism and Neoplatonism, but finds them ultimately wanting, though Neoplatonism (specifically Plotinus) help him bridge the gap to Christianity. Ultimately, it is through the teachings of the Catholic church that Augustine finds peace and comfort as well as intellectual contentment. Aside from God and Augustine himself, the main "character" in his confessions is Augustine's mother, Monica, a woman who had prayed for her son's conversion for many years. She finally was able to see Augustine come to faith, passing away not long after his conversion.
While the first nine books of The Confessions are devoted to Augustine's biography and religious conversion, the final four books are more speculative in nature, with Augustine discussing everything from the nature of memory to time and creation. 
While The Confessions are an excellent place to begin if you've never studied Augustine before, there are many other works that he penned that are equally if not more influential regarding doctrinal theology. These include The City of God, On Christian Doctrine, and The Handbook on Faith, Hope, and Love. 
---
Advertising Disclosure: SeminaryAdvisor.org may be compensated in exchange for featured placement of certain sponsored products and services, or your clicking on links posted on this website. Specifically, we are part of the Amazon.com Associates Program.
Seminary Advisor

›

Recommended Readings

› The Confessions of Saint Augustine