Recommended Reading Recommendation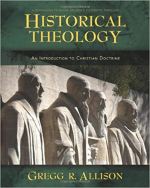 From Amazon.com: "Most historical theology texts follow Christian beliefs chronologically, discussing notable doctrinal developments for all areas of theology according to their historical appearance. And while this may be good history, it can make for confusing theology, with the classic theological loci scattered throughout various time periods, movements, and controversies. In Historical Theology, Gregg Allison offers students the opportunity to study the historical development of theology according to a topical-chronological arrangement, setting out the history of Christian doctrine one theological element at a time."
If you purchase from one of our Amazon.com links, we receive a small commission that helps support this site and does not cost you any extra.
Union Presbyterian Seminary



Union Presbyterian Seminary Quick Facts
Denominational Affiliation
Presbyterian (USA)

Founded
1812

Theological Orientation
Moderate

Degrees Offered
MDiv; MACE; ThM

Number of Students
c. 229

Tuition Costs for 2017 - 2018
$470/hr for basic degree students; $15,000/yr for ThM Students

Location
Richmond, VA

School URL
upsem.edu
Introduction to Union Presbyterian Seminary

---
The history of Union Presbyterian Seminary is really the history of two institutions - Union Theological Seminary and the Presbyterian School of Christian Education. Formed out of a shared vision by synods of Virginia and North Carolina, Union Seminary in Virginia was originally part of Hampden-Sydney College before its relocation to Richmond in 1898.

The Presbyterian School of Christian Education, sitting literally across the street from Union originally named the Training School for Lay Works, was merged with Union in 1997, forming Union-PSCE. Eventually, the school was renamed Union Presbyterian Seminary, a decision meant to make clear its mission to the Presbyterian church as well as differentiate it from Union Seminary in New York. Today, Union is one of ten seminaries officially associated with the Presbyterian Church (USA).
Academic Life

---
The primary degree of UPS is the MDiv, the foundational degree for ministry, though a popular degree at Union is the MACE (Master of Arts in Christian Education). Formally a separate institution, the Presbyterian School of Christian education merged with Union in 1997, and the dual MDiv/MACE degree option was solidified. Both the MDiv and MACE are offered at Union's extension campus in Charlotte. The MACE may also be completed in Union's Extended Campus Program, which combines home study with intense brief on-site classwork.

In addition to the above foundational degrees, UPS offers the ThM in Biblical Studies; Theology and Ethics; History of Christianity; and Christian Education. The PhD degree is available in either Old Testament or in Historical and Theological Studies.
Student Life
---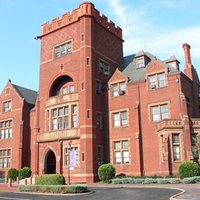 Residing in the capital of Virginia and in one of the most storied cities in the South, Richmond offers a great deal to Union students in its own right, though being close to cities such as Washington, DC and Charlottesville, VA has its perks as well. The campus itself is known for its beautiful late Victorian architecture, and the lushness of the campus lends itself to both individual and group study. All members may even participate in a communally-maintained garden.

Union also maintains a 37 acre recreation area that it voluntarily shares with the surrounding community. Students have access to athletic fields, tennis courts, a jogging track, and a meditative labyrinth. A playground is available for families, and students may also use the Belk Center on the main campus for personal recreation, including weight training.
Housing

---
Union offers many different types of housing for its students, who may elect to live in dormitories or on-campus apartments. For families, two, three, and four bedroom apartments are available at rates much less than comparable housing in the area. The seminary provides assistance for students seeking off-campus housing, including roommate referral.

Financial Aid

---
Union offers generous financial aid, both need and merit based. Incoming students in master's level programs may be eligible for Basic Degree Merit Scholarships, covering full tuition plus a living stipend. Students who show exceptional promise for parish ministry may be awarded a Promise for Parish Ministry Awards, also covering full tuition plus a living stipend. Need-based grants are also available to all master's-level students. PhD students receive full tuition during their first two years of study, which covers all required coursework. No aid is available for ThM students.

Location

---
Review Union Presbyterian Seminary
---
Share Your Seminary Experiences!
Did you attend or are you attending this school? Please help future students by sharing your experiences, pro and con. Thanks!
---
Seminary Advisor

›

Seminary Schools

› Union Presbyterian Seminary