Recommended Reading Recommendation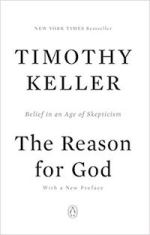 From Amazon.com: "Timothy Keller, the founding pastor of Redeemer Presbyterian Church in New York City, addresses the frequent doubts that skeptics, and even ardent believers, have about religion. Using literature, philosophy, real-life conversations, and potent reasoning, Keller explains how the belief in a Christian God is, in fact, a sound and rational one. To true believers he offers a solid platform on which to stand their ground against the backlash to religion created by the Age of Skepticism. And to skeptics, atheists, and agnostics, he provides a challenging argument for pursuing the reason for God." 
If you purchase from one of our Amazon.com links, we receive a small commission that helps support this site and does not cost you any extra.
About SeminaryAdvisor.org

My Background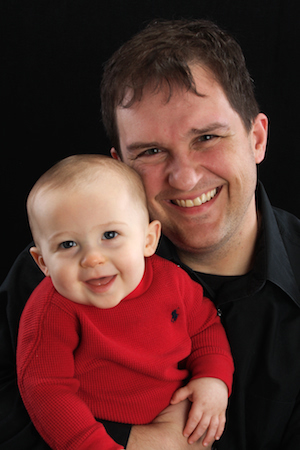 If you're wondering about who created this site and why, allow to end the mystery. Let me introduce myself. I'm Scott (in the pic, I'm the one with hair), a seminary graduate, college professor, and web designer. I attended Princeton Theological Seminary from 1997 - 2000, graduating with my MDiv degree. This time at Princeton was one of the most challenging yet rewarding times in my life thus far. While it was far from a perfect experience, it was - on the whole - exhilarating on a variety of levels. So, if you're wondering how I'm qualified to offer advice to you or to anyone on gaining a better understanding of choosing and attending graduate schools of theology, I hope my background answers those concerns. If you're researching the best school for your needs, I've been there.

Beyond Seminary

In addition to my studies at PTS, I've also done graduate work at the University of Virginia (MA in Religion and Literature, 1997) and Baylor University (PhD in Religion and Literature, 2006), so it's safe to say I know a thing or two about graduate education. During my undergraduate work at King College where I majored in English and Religious Studies, I researched numerous seminaries and divinity schools and continued that during my graduate work at UVA. Even after I graduated from PTS, I continued this interest, which led to me starting this site.
My Experience in Seminary
I loved attending seminary for many reasons. For starters, the wide range of courses in theology and philosophy appealed to me as did the work of many of the professors. I was also attracted to its geographic location, never having lived in that area before. Of course, as a Presbyterian, attending one of the most well-respected graduate schools in my denomination was important, as was their decision to fully fund me (I received full tuition plus room and board during my three years there). It was just the right fit for me personally. Having all the facts about dozens of different schools helped me make the right decision.
Your Personal Seminary advisor

So, that's why this site exists, to help you make the right choice. I've tried my best to answer most common questions as well as making it easy to navigate through the vast maze of theological education currently available. As both a former student as well as a professional educator myself, I think I'm in a pretty good position to offer some helpful advice, so please, if you have any questions, don't hesitate to ask. I'm here to help.
---
Seminary Advisor

› About SeminaryAdvisor.org