Recommended Reading Recommendation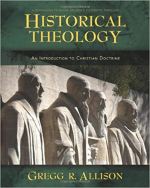 From Amazon.com: "Most historical theology texts follow Christian beliefs chronologically, discussing notable doctrinal developments for all areas of theology according to their historical appearance. And while this may be good history, it can make for confusing theology, with the classic theological loci scattered throughout various time periods, movements, and controversies. In Historical Theology, Gregg Allison offers students the opportunity to study the historical development of theology according to a topical-chronological arrangement, setting out the history of Christian doctrine one theological element at a time."
If you purchase from one of our Amazon.com links, we receive a small commission that helps support this site and does not cost you any extra.
Seminary Schools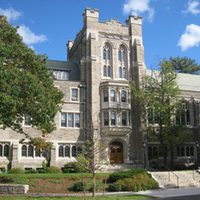 First, it should be noted that the phrase "seminary schools" is generally considered redundant. A seminary is, by definition, a school. However, many of my Internet visitors who are interested in graduate theological education use the term "seminary schools" to search for seminaries and divinity schools, so this page is named to facilitate their search.

The following list of seminaries and divinity schools are arranged in three ways to provide help for the potential seminarian. First, they are listed in alphabetical order, then geographically by state, and finally by denominational affiliation (or lack thereof).

It is worth noting that this list of "seminary schools" is not yet comprehensive, though that is the goal in time. If there is a particular school you would like to see listed, by all means, contact me and let me know. I hope for the page to be exhaustive eventually.

However, this exhaustiveness has its limits. As you can see by a careful perusal of the schools listed below, I have focused solely on Protestant seminaries and non-sectarian schools of divinity, so there are no Roman Catholic seminaries listed (at least yet), nor are there any schools listed outside of the United States.
Alphabetical Order


Geographical Location

Alabama
Arizona
California
Colorado
Connecticut
Florida
Georgia
Illinois
Indiana
Iowa
Kentucky
Massachusetts
Michigan
Mississippi
Missouri
New Jersey

New York

North Carolina

Ohio
Oklahoma
Oregon
Pennsylvania
Tennessee
Texas
Virginia

Denominational Affiliation

African Methodist Episcopal

AME Zion

Baptist
Brethren Church

Christian and Missionary Alliance

Christian Church (Church of Christ)

Christian Church (Disciples of Christ)

Christian Reformed Church

Church of Christ
Churches of God, General Conference
Disciples of Christ

Lexington Theological Seminary
Episcopal
Evangelical Free

Evangelical Lutheran Church In America

Fellowship of Grace Brethren Churches

M
ennonite
Non-Denominational
Presbyterian (Cumberland)

Presbyterian (PCA)

Presbyterian (PCUSA)

Reformed Episcopal Church

Southern Baptist

United Church of Christ

United Methodist

Wesleyan Church

---
Seminary Advisor Home

› Seminary Schools