Recommended Reading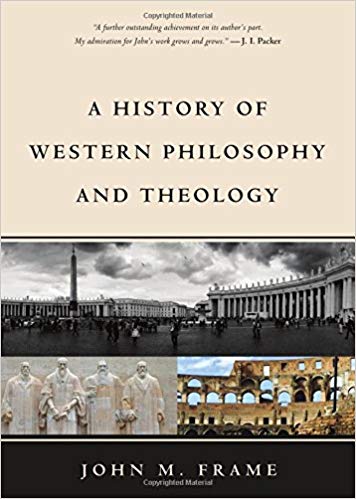 From Amazon.com: "Christians should evaluate philosophy by biblical criteria. This will shed greater light on the developments in the history of philosophy and better prepare us for the intellectual challenges of our time. The fall of Adam brought intellectual as well as moral corruption on the human race, and the effects of the fall can be seen in the work of philosophers, most of whom try to understand the world autonomously through reasoning apart from God's revelation. Some philosophers have appealed to God's revelation, but their work has often been compromised with the wisdom of the world. Revelation should inform reason, and not the other way round. In the past, even Christian theology was corrupted by the movement toward intellectual autonomy, creating the tradition of liberalism, which has unhappily dominated academic theology down to the present day. But there is hope a new generation of Christian thinkers take God's Word seriously. Frame's unique new contribution augments that process."
If you purchase from one of our Amazon.com links, we receive a small commission that helps support this site and does not cost you any extra.
Baptist Theological Seminary at Richmond


Please note: Baptist Theological Seminary at Richmond ceased operations on January 31, 2019. Their listing will stay active for informational purposes only.

Baptist Theological Seminary at Richmond Quick Facts
Denominational Affiliation
Baptist

Founded
1991

Theological Orientation
Moderate

Degrees Offered
MDiv; MTS; MCM; Dual Degrees (MDiv/MSW; MDiv/MS); DMin; Graduate Certificate

Number of Students
c. 100

Tuition Costs for 2018 - 2019
$1,650/3 hour course

Location
Richmond, VA

School URL
btsr.edu
Introduction to Baptist Theological Seminary at Richmond

---
BTSR was founded in 1991, a response to the pronounced conservative movement within the Southern Baptist Convention, a movement that directly affected theological graduate education. In line with the historic Baptist emphasis on personal freedom, BTSR was founded as an alternative to more conservative SBC seminaries. The seminary currently receives support from the Baptist General Association of Virginia as well as the Cooperative Baptist Fellowship. The seminary has close ties with Union Presbyterian Seminary as well as the DeWitt Proctor School of Theology. Students are welcome to cross-register for classes at any in the Richmond Theological Consortium.


Academic Life

---
BTSR offers the MDiv degree with optional concentrations in Biblical Interpretation, Christian Education, Youth & Student Ministries, and Justice & Peacebuilding. The curriculum is broadly divided into Biblical Studies, Theological/Historical Studies, and Practical Theology. BTSR also offers dual degrees in cooperation with Virginia Commonwealth University - MDiv/MSW and MDiv/MS (Patient Counseling). In addition to the MDiv degree, BTSR offers the MTS, MCM (Master of Christian Ministry), and DMin. Also, since BTSR is a member of the Richmond Theological Consortium, BTSR students may take courses at participating seminaries, including Union Presbyterian Seminary.

Student Life

---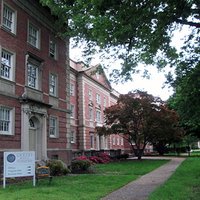 A small campus, there are not many onsite activities when compared to other schools; however,  the close-knit community at BTSR is a plus for many students. There are still many opportunities for students to engage in many activities outside of the classroom, from potlucks and weekly chapel services to hot topic forums and basketball leagues. Since BTSR has close ties to Union Presbyterian Seminary, BTSR students can partake of many UPS resources, including their 37 acre recreation area.

Of course, as a school located in Richmond, VA, there is no shortage of activities, from free family-oriented events to museums, fine dining, and shopping. Richmond is also close to other great cities like Washington, DC and Charlottesville, VA.
Housing
---
Students at BTSR have a number of housing options. Students may choose from studio, one, and two bedroom unfurnished apartments in Kraemer Hall. For students who wish to live off-campus, the Assistant Director of Housing can help prospective students; however, it's worth noting that non-seminary housing is likely to be more expensive.

Financial Aid

---
A wide array of financial resources are available to BTSR students. There are institutional need-based scholarships that are available to MDiv and MTS students. In addition to these funds, the BTSR financial aid keeps an active list of outside scholarship funds available to students needing outside aid. In addition to scholarships and grants, BTSR participates in the Federal Direct Student Loan program, though the seminary recommends loans only if absolutely necessary.

Location
---
Review Baptist Theological Seminary at Richmond

---
Share Your Seminary Experiences!
Did you attend or are you attending this school? Please help future students by sharing your experiences, pro and con. Thanks!
---
Seminary Advisor

›

Seminary Schools

› Baptist Theological Seminary at Richmond