Recommended Reading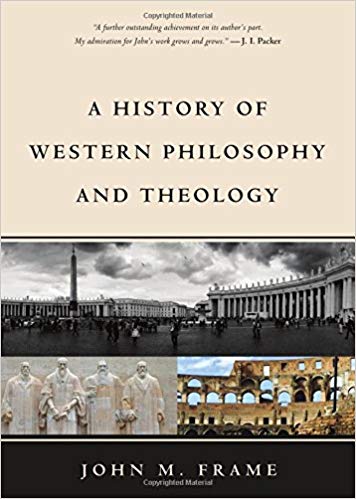 From Amazon.com: "Christians should evaluate philosophy by biblical criteria. This will shed greater light on the developments in the history of philosophy and better prepare us for the intellectual challenges of our time. The fall of Adam brought intellectual as well as moral corruption on the human race, and the effects of the fall can be seen in the work of philosophers, most of whom try to understand the world autonomously through reasoning apart from God's revelation. Some philosophers have appealed to God's revelation, but their work has often been compromised with the wisdom of the world. Revelation should inform reason, and not the other way round. In the past, even Christian theology was corrupted by the movement toward intellectual autonomy, creating the tradition of liberalism, which has unhappily dominated academic theology down to the present day. But there is hope a new generation of Christian thinkers take God's Word seriously. Frame's unique new contribution augments that process."
If you purchase from one of our Amazon.com links, we receive a small commission that helps support this site and does not cost you any extra.
Beeson Divinity School



Beeson Divinity School Quick Facts
Denominational Affiliation
Interdenominational (though part of a Baptist University)

Founded
1988

Theological Orientation
Broadly Evangelical

Degrees Offered
MDiv; MATS; DMin

Number of Students
c. 180

Tuition Costs for 2018 - 2019
$5,758 per semester
Location
Birmingham, AL

School URL
beesondivinity.com
Introduction to Beeson Divinity School

---
Founded in 1988, Beeson has quickly become a leader in interdenominational evangelical theological education. While part of Samford University (a Baptist school), Beeson is by design an interdenominational institution with students from a variety of church backgrounds. The school is named for Ralph Waldo Beeson, who generously donated $70 million for the founding of the school.

Beeson boasts a low 1:8 student to faculty ratio and caps student enrollment at 180 to maintain this high level of student/faculty contact. Professors mentor their students both in and outside of the classroom.

Academic Life
---
Most students at Beeson are enrolled in the MDiv program with the remaining students pursuing MATS and DMin degrees. Beeson is unapologetically evangelical, and as such emphasized practical spiritual disciplines in addition to academic rigor. Beeson strives to eliminate the disconnect between academic theology and applied theology. Every course, whether it is biblical studies, systematic theology, or youth ministry, aims to put theory into practice.

In conjunction with Samford, Beeson's parent university, there are also several dual degree options available: MDiv/MEd; MDiv/JD; MDiv/MM; MDiv;MBA; MATS/JD. For students enrolled in the MDiv or MATS program, a Certificate of Anglican Studies is available to interested students.
Student Life

---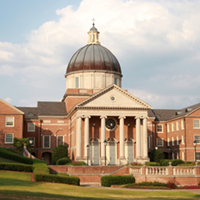 In addition to Beeson's own student services, which includes counseling services as well as faculty-led mentoring groups, Beeson students have access to the wide array of recreational facilities offered by its parent university, Samford, which includes gyms, a pool, and fitness center.

Accompanying the school's desire to nurture the body and mind, there are numerous facilities for nurturing the spirit as well. The Andrew Gerow Hodges Chapel is the center of the life of Beeson and is noted for its majesty and beauty. Chapel services take place every Tuesday for the Beeson community. An intercessory prayer room is also available both for student volunteers and prayer requests.
Financial Aid

---
Every student admitted to Beeson receives some type of scholarship aid. The highest award is the Dean's Scholarship, which offers $10,000 per year. Also available are the John Wesley Beeson Scholarship for $5,500 per year and the Beeson Tuition Scholarship for $3,000 per year. Students loans and federal work-study are also available.

Location

---
Review Beeson Divinity School

---
Share Your Seminary Experiences!
Did you attend or are you attending this school? Please help future students by sharing your experiences, pro and con. Thanks!
---
Seminary Advisor

›

Seminary Schools

› Beeson Divinity School