Recommended Reading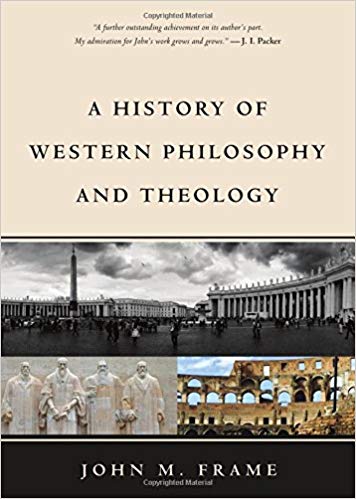 From Amazon.com: "Christians should evaluate philosophy by biblical criteria. This will shed greater light on the developments in the history of philosophy and better prepare us for the intellectual challenges of our time. The fall of Adam brought intellectual as well as moral corruption on the human race, and the effects of the fall can be seen in the work of philosophers, most of whom try to understand the world autonomously through reasoning apart from God's revelation. Some philosophers have appealed to God's revelation, but their work has often been compromised with the wisdom of the world. Revelation should inform reason, and not the other way round. In the past, even Christian theology was corrupted by the movement toward intellectual autonomy, creating the tradition of liberalism, which has unhappily dominated academic theology down to the present day. But there is hope a new generation of Christian thinkers take God's Word seriously. Frame's unique new contribution augments that process."
If you purchase from one of our Amazon.com links, we receive a small commission that helps support this site and does not cost you any extra.
Boston University School of Theology



Boston University School of Theology Quick Facts
Denominational Affiliation
United Methodist Church

Founded
1839

Theological Orientation
Moderate/Liberal

Degrees Offered
MDiv; MTS; MSM; STM; DMin; PhD

Number of Students
c. 300

Tuition Costs for 2018 - 2019
$10,352/semster

Location
Boston, MA

School URL
bu.edu/sth
Introduction to Boston University School of Theology
---
The history of the Boston University School of Theology is inseparable from the history of Boston University itself. The school was originally a place to train Methodist ministers based in Newbury, Vermont and part of Vermont Seminary. As such, it is the oldest Methodist seminary in the United States.

After a brief time in Vermont, the school was moved to Concord, New Hampshire for 20 years and was known as the Methodist General Biblical Institute before it was moved to Boston in 1867 and renamed Boston Theological Seminary. In only four short years, Boston University would be established and the School of Theology would be incorporated into the University as its first graduate school.

Since that time, Boston's School of Theology has maintained a well-earned reputation in several areas, including philosophical theology, social ethics, and missions. The school has a long history of admitting women and other minority groups, well ahead of its time. The school boasts graduates from Carl FH Henry to Martin Luther King, Jr. Boston's School of Theology (also known as STH) continues its time-honored practice of academic rigor married to real-world implementation.

Academic Life

---
Several advanced degrees are available through BU's STH, including the MDiv, MA, MSM, STM, DMin, and PhD (which recently replaced the ThD degree). Furthermore, a dual degree MDiv/MSW is available through the BU STH and the BU graduate school. The school divides its academic areas into four areas - Biblical and Historical Studies; Philosophy, Theology, and Ethics; Religion, Culture, and Personality; Ministry in Church and Society.

The school is highly regarded for many programs, including its interdisciplinary programs in theology and philosophy; religion and science; and religion and counseling. Missions is also a strong component of the BUSTH curriculum as are its social ethics programs. Due to its close association with Boston University, students have the entire university resources to draw upon.
Student Life
---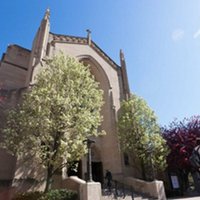 Student Life at BUSTH is rich and vibrant and one area that students constantly commend as a highlight of their time here. There are BUSTH-specific activities such as the Mentor Program, Community Lunch Program, and Pastoral Education Program. There are weekly opportunities for worship and spiritual development. Numerous student organizations based on shared interests are also available. Of course, as students of Boston University, seminarians can draw upon the rich resources of BU, from the many student organizations to the Fitness & Recreation Center.

Financial Aid

---
BUSTH offers generous financial aid to all students enrolled in its programs. Students in the Master's level programs are eligible for both need-based financial aid depending on their program. In addition to need-based aid, several scholarships are available based on academic merit or service to the Methodist church. Doctoral students receive full tuition plus a generous stipend.

Location
---
Review Boston university School of Theology

---
Share Your Seminary Experiences!
Did you attend or are you attending this school? Please help future students by sharing your experiences, pro and con. Thanks!
---
Seminary Advisor

›

Seminary Schools

› Boston University School of Theology