Recommended Reading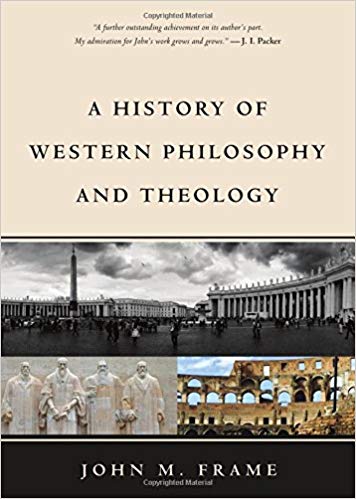 From Amazon.com: "Christians should evaluate philosophy by biblical criteria. This will shed greater light on the developments in the history of philosophy and better prepare us for the intellectual challenges of our time. The fall of Adam brought intellectual as well as moral corruption on the human race, and the effects of the fall can be seen in the work of philosophers, most of whom try to understand the world autonomously through reasoning apart from God's revelation. Some philosophers have appealed to God's revelation, but their work has often been compromised with the wisdom of the world. Revelation should inform reason, and not the other way round. In the past, even Christian theology was corrupted by the movement toward intellectual autonomy, creating the tradition of liberalism, which has unhappily dominated academic theology down to the present day. But there is hope a new generation of Christian thinkers take God's Word seriously. Frame's unique new contribution augments that process."
If you purchase from one of our Amazon.com links, we receive a small commission that helps support this site and does not cost you any extra.
Brite Divinity School



Brite Divinity School Quick Facts
Denominational Affiliation
Christian Church (Disciples of Christ)

Founded
1914

Theological Orientation
Liberal

Degrees Offered
MDiv; MTS; MACS; ThM; DMin; PhD

Number of Students
c. 215

Tuition Costs for 2018 - 2019
$985/hr

Location
Ft. Worth, TX

School URL
brite.edu
Introduction to Brite Divinity School

---
Originally Brite Divinity School was part of the Texas Christian University department of Religion. In time the department would be reformed as the Brite College of the Bible due to a generous gift from the Brite family. In 1963, the name was officially changed to Brite Divinity School. Though intertwined with with Texas Christian University since its inception, Brite has been an autonomous institution since 1914.

Brite is one of only four seminaries officially affiliated with the Christian Church (Disciples of Christ), though it is also approved by the United Methodist Church to prepare students for ministry in the UMC. Offering numerous master's-level and doctoral degrees, Brite is known for its progressive stance on a range of theological and social issues.
Academic Life

---
Brite offers numerous master's-level and doctoral-level degrees, including the MDiv, MTS, MATM (Master of Arts in Theology and Ministry), ThM, DMin, and PhD (with concentrations in either Pastoral Theology & Pastoral Care or Biblical Interpretation). In line with Brite's emphasis on the integration of social justice and theology, they offer several programs to address these issues, including The Black Church Studies Program, Center for Latina/o Church Studies, The Jewish Studies Program, The Asian (Korean) Church Studies Program, The Carpenter Initiative on Gender and Sexuality, and The Soul Repair Center.

Student Life

---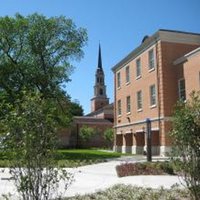 Brite Divinity Students enjoy a rich student like as part of both the Brite community and TCU. Though technically two independent institutions, the shared history results in a cooperative agreement with the two schools. Firstly, Brite students enjoy many opportunities during the week for fellowship and corporate worship. Students also may connect with each other for shared concerns by joining one of the many student associations as well as participating in worship.

Of course, having a close relationship with a major university such as TCU has its perks as well. Indeed, Brite Divinity students receive a TCU ID card that grants access to a host of opportunities, from the university's vast library system to the health center, recreation center, and sporting events. Students also receive a free Trinity Rail Express Pass, granting transportation services to both Fort Worth and Dallas. As part of their degree programs, students at Brite may also elect to take graduate courses at TCU in various disciplines.
Housing
---
Although there is no shortage of off-campus housing in the Fort Worth area, Brite students may elect to live in Leibrock Village, a small residential community that is not only a place to live, but a community where students study together, enjoy social outings, and partake of small group meetings to learn and worship together. In addition to the community engagement, students will enjoy apartments with most utilities (electricity, water, trash, cable, Internet) paid for. The village is conveniently located to Brite and TCU.

Financial Aid

---
Brite offers generous financial aid in the form of both need-based and merit-based aid. The scholarships include the Presidential Scholars, Dean's Scholars, and the  Masters Stipends as well as Ministerial Education Fund and Emergency Fund Grant. In addition to generous scholarships and need-based tuition grants, Brite Students are eligible for government-based aid such as Federal Direct Student Loans.

Location
---
Review Brite Divinity School

---
Share Your Seminary Experiences!
Did you attend or are you attending this school? Please help future students by sharing your experiences, pro and con. Thanks!
---
Seminary Advisor

›

Seminary Schools

› Brite Divinity School