Recommended Reading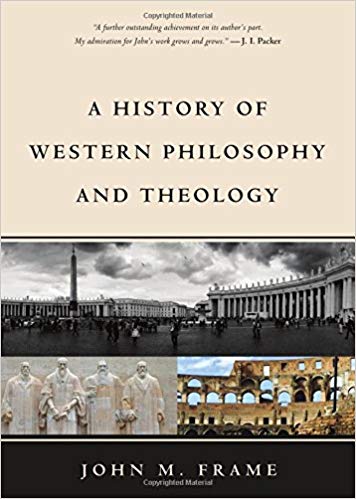 From Amazon.com: "Christians should evaluate philosophy by biblical criteria. This will shed greater light on the developments in the history of philosophy and better prepare us for the intellectual challenges of our time. The fall of Adam brought intellectual as well as moral corruption on the human race, and the effects of the fall can be seen in the work of philosophers, most of whom try to understand the world autonomously through reasoning apart from God's revelation. Some philosophers have appealed to God's revelation, but their work has often been compromised with the wisdom of the world. Revelation should inform reason, and not the other way round. In the past, even Christian theology was corrupted by the movement toward intellectual autonomy, creating the tradition of liberalism, which has unhappily dominated academic theology down to the present day. But there is hope a new generation of Christian thinkers take God's Word seriously. Frame's unique new contribution augments that process."
If you purchase from one of our Amazon.com links, we receive a small commission that helps support this site and does not cost you any extra.
Christian Theological Seminary



Christian Theological Seminary Quick Facts
Denominational Affiliation
Christian Church (Disciples of Christ)

Founded
1924

Theological Orientation
Moderate/Liberal

Degrees Offered
MDiv; MA (Clinical Mental Health Counseling); MA (Marriage and Family Therapy); MTS; DMin.

Number of Students
c. 159

Tuition Costs for 2018 - 2019
$710/hr

Location
Indianapolis, IN

School URL
cts.edu
Introduction to Christian Theological Seminary

---
CTS owes its origins and bulk of its history to Butler University and its former School of Religion, which terminated its formal relationship with Butler and became an independent seminary in 1958, devoted to serving the needs of the Christian Church (Disciplines of Christ). The seminary is known for its strong integration of the social sciences and broad-based ministry into its curriculum.  The still committed to preparation of students for ministry in the Christian Church (Disciples of Christ), CTS welcomes students from all faith backgrounds, seeing such ecumenism as a means of deepening the conversation that is a necessary component of seminary study.
Academic Life

---
CTS offers the MDiv degree, a newly revised program that prepares students for numerous faith-based, community, and academic positions. In addition to the basic theological degree of the MDiv, students may pursue the MTS, a degree focused solely on the academic study of theology, the MA in Clinical Mental Health Counseling, MA in Marriage and Family Therapy, and several dual degrees (MDiv with any of the three preceding master's degrees). 
Students who already possess the MDiv may pursue the DMin to help them further develop their skills for professional ministry. Students may emphasize Preaching and Worship, Pastoral Care, Transformational Leadership, and Biblical Studies for Ministry.

Student Life

---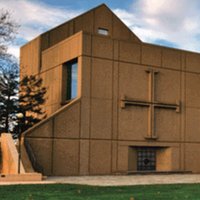 Students at CTS will find themselves on a campus where various elements of the Christian life - prayer, study, meditation, and service - are all nurtured and encouraged. Though the entire campus is designed for contemplation and worship, the center of on-campus worship is Sweeney Chapel, where campus worship services are held every Wednesday during the school year at 11:30 am, incorporating numerous liturgical traditions and styles.
In addition to on-campus worship, students are able to participate in various student groups, including Affinity (to support and affirm BGLT students), the Black Student Caucus, and the Hispanic Latino/a Student Association. Interested students also have access to the CTS Counseling Center for inexpensive counseling services.
The location of CTS in Indianapolis is a boon for students as well. Though perhaps best known for its racing heritage, Indianapolis is a vibrant city with rich and diverse cultural offerings. The seminary itself is a short walk away from the Indianapolis Museum of Art, and the city hosts several different cultural districts, each with its own distinctive ethos. In addition to the IMA, students and their families may enjoy the Children's Museum of Indianapolis, the Indiana State Museum, the Indianapolis Museum of Contemporary Art amongst many others. The city plays host to numerous events, including the Indy Jazz Fest. Sports lovers can take in a Colts (football) or Pacers (basketball) game, as well as no shortage of auto races.

Housing
---
CTS offers apartments for both married and single students at very affordable rates. Apartments may be occupied by students with families or by students who wish to share space and renting a single bedroom (two - four bedroom apartments are available). Most utilities are the responsibility of the students, though water, sewage, garbage, and recycling are paid.
Financial Aid

---
CTS offers generous financial aid to its students based both on financial need as well as academic achievement and promise for ministry. The most generous financial package offered by the seminary is known as The Discipleship Project, which offers full tuition plus a $12,000 yearly stipend.
There are also a number of other competitive seminary-sponsored scholarships that range from full tuition to varying amounts of partial tuition. There is also a "second chance" scholarship for currently enrolled students who have earned at least a 3.3 gpa and who weren't awarded scholarships upon admission. The seminary also awards a number of need-based grants of varying amounts.
In addition to the number of seminary-based scholarships and grants, CTS participates in Federal financial aid programs such as Work Study and Direct Student Loans.

Location
---
Review Christian Theological Seminary

---
Share Your Seminary Experiences!
Did you attend or are you attending this school? Please help future students by sharing your experiences, pro and con. Thanks!
---
Seminary Advisor

›

Seminary Schools

› Christian Theological Seminary