Recommended Reading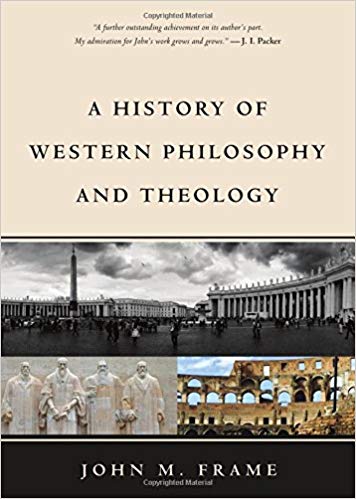 From Amazon.com: "Christians should evaluate philosophy by biblical criteria. This will shed greater light on the developments in the history of philosophy and better prepare us for the intellectual challenges of our time. The fall of Adam brought intellectual as well as moral corruption on the human race, and the effects of the fall can be seen in the work of philosophers, most of whom try to understand the world autonomously through reasoning apart from God's revelation. Some philosophers have appealed to God's revelation, but their work has often been compromised with the wisdom of the world. Revelation should inform reason, and not the other way round. In the past, even Christian theology was corrupted by the movement toward intellectual autonomy, creating the tradition of liberalism, which has unhappily dominated academic theology down to the present day. But there is hope a new generation of Christian thinkers take God's Word seriously. Frame's unique new contribution augments that process."
If you purchase from one of our Amazon.com links, we receive a small commission that helps support this site and does not cost you any extra.
Columbia Theological Seminary



Columbia Theological Seminary Quick Facts

Denominational Affiliation
Presbyterian Church (U.S.A.)

Founded
1828

Theological Orientation
Moderate

Degrees Offered
MAPT (Master of Arts in Practical Theology); MATS; MDiv; ThM; ThD; DEdMin; DMin

Number of Students
c. 450

Tuition Costs for 2018 - 2019
$468/hr (basic degrees); $538/hr (advanced degrees)

Location
Decatur, Georgia

School URL
ctsnet.edu
Introduction to Columbia Theological Seminary
---
Originally founded in Georgia in 1828, Columbia Theological Seminary was based in Columbia, South Carolina not long after its founding, hence the name. Nearly a hundred years later in 1927, the relocation to the Atlanta area secured its current location. Founded by Presbyterian ministers for Presbyterian ministers, Columbia lives up to its original calling while broadening its scope to not only the entire United States, but the world itself.

Currently home to around 450 students, Columbia's broad-mission is seen in its diverse student body representing 40 different US States, 20 different countries, and 40 different faith traditions. While faithful to its Presbyterian and Reformed heritage, Columbia is unapologetically ecumenical in its scope and, as their mission explicitly states, "exists to educate  and nurture faithful, imaginative, and effective leaders for the sake of the  Church and the world."
Academic Life
---
Columbia Seminary currently offers seven degrees. Three are considered "basic" degrees (i.e. foundational): MDiv; MATS; MAPT. The MA in Practical Theology is an uncommon degree that offers concentrations in various areas of professional ministry, such as Christian Education and Pastoral Care. A student may elect to do an MDiv in conjunction with the MAPT.

Columbia also offers several advanced degrees: ThM; ThD (in Pastoral Care and Counseling); DEdMin (Doctor of Educational Ministry); DMin. The ThD and DEdMin as well as the the MAPT programs demonstrate Columbia's commitment to serving the needs of the church through practical ministry.
Student Life

---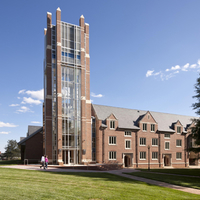 As a body concerned with the spiritual development of its student body, Columbia Seminary holds chapel every day Monday - Friday from 10:00 am - 10:30 am. The Eucharist is celebrated every Friday. Students are encouraged to seek an active role in worship and seniors are required to lead worship in groups during the school year.

A relatively small campus, onsite recreation services are limited but still available, as is access to a pool through Agnes Scott College. If students wish to have access to more robust facilities, they may join the local YMCA at no charge with a valid Columbia Seminary ID. Furthermore, student recreation directors plan a wide range of activities for the student body.
Financial Aid
---
Columbia offers generous financial aid to all full-time students in the MDiv, MATS, and MAPT programs. Both need-based aid and generous scholarships are available. The need-based aid is available to any qualifying student while  scholarships - Columbia, Honor, Deans, Merit, Racial/Ethnic, Columbia Friendship Circle - are also available to a limited number of students based on merit or other factors.

Location
---
Review Columbia Seminary

---
Share Your Seminary Experiences!
Did you attend or are you attending this school? Please help future students by sharing your experiences, pro and con. Thanks!
---
Seminary Advisor

›

Seminary Schools

› Columbia Theological Seminary