Recommended Reading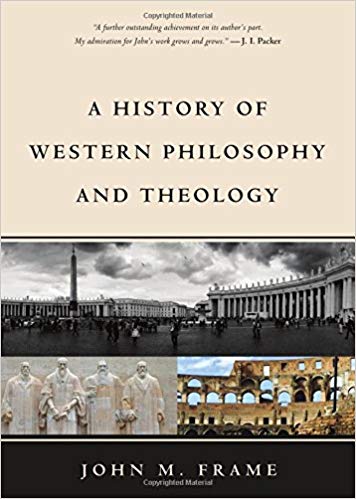 From Amazon.com: "Christians should evaluate philosophy by biblical criteria. This will shed greater light on the developments in the history of philosophy and better prepare us for the intellectual challenges of our time. The fall of Adam brought intellectual as well as moral corruption on the human race, and the effects of the fall can be seen in the work of philosophers, most of whom try to understand the world autonomously through reasoning apart from God's revelation. Some philosophers have appealed to God's revelation, but their work has often been compromised with the wisdom of the world. Revelation should inform reason, and not the other way round. In the past, even Christian theology was corrupted by the movement toward intellectual autonomy, creating the tradition of liberalism, which has unhappily dominated academic theology down to the present day. But there is hope a new generation of Christian thinkers take God's Word seriously. Frame's unique new contribution augments that process."
If you purchase from one of our Amazon.com links, we receive a small commission that helps support this site and does not cost you any extra.
Duke Divinity School



Duke Divinity School Quick Facts
Denominational Affiliation
United Methodist

Founded
1926

Theological Orientation
Moderate

Degrees Offered
MDiv; MTS; ThM; ThD

Number of Students
c. 635

Tuition Costs for 2018 - 2019
Varies dependent upon program ($24,180/yr for MDiv; $39,260/yr for ThD)

Location
Durham, NC

School URL
divinity.duke.edu
Introduction to Duke Divinity School
---
As is the case with many schools, the founding of Duke's Divinity School is inseparable from the history of the university itself. While the Divinity School was founded in 1926 (thanks in large part to the generosity of tobacco tycoon James B. Duke), Duke University itself has close ties to the Methodist Church and was once named Trinity College, a Methodist "training ground" for future ministers. Though still affiliated with the United Methodist Church, Duke is consciously ecumenical, striving to find common ground in the rich traditions of the church and a shared reading of scripture.

The faculty of Duke has long been considered one of the strongest in the world, with such noted figures as Richard B. Hays and Stanley Hauerwas counted amongst their ranks.

Academic Life
---
Duke Divinity offers several introductory theological degrees - the MDiv, MTS, MACP (Master of Arts in Christian Practice) and MACS (Master of Arts in Christian Studies) - as well as the ThM and ThD (the PhD is offered through the graduate school). The ThD was established in 2006 to provide students a chance to study the integration of theology with often-neglected areas such as worship, evangelism, and the arts. In addition to a stellar faculty and the above degree programs, Duke offers several certificate concentrations and other programs such as Theology and the Arts; Black Church Studies; Duke Youth Academy for Christian Formation; and many others.

Student Life
---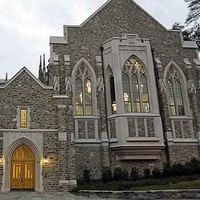 Duke recognizes that students who are preparing for ministry do so outside of class as much as they do inside. As such, the Divinity School offers several opportunities for students to minister to others as well as receiving it. The Duke chapel offers regular prayer, preaching, and communion in both morning and evening services. Faculty, staff, and students alike are responsible for leading these services. There are numerous student organizations available, from improvisational comedy to choirs. Of course, as students of Duke University, Divinity School students have access to a host of recreational and fitness facilities.

Housing
---
Divinity students do not have access to on-campus housing; therefore, it is crucial for students to secure housing as soon as acceptance is confirmed. The Divinity School and university both offer resources to help students find acceptable and affordable housing.

Financial Aid
---
With the exception of ThM students, all Divinity students are eligible for both need-based grants as well as scholarships. For master's-level students, the majority of scholarships are for MDiv students, though MTS students are eligible for many as well. ThD students ordinarily receive full funding.

Location
---
Review Duke Divinity School

---
Share Your Seminary Experiences!
Did you attend or are you attending this school? Please help future students by sharing your experiences, pro and con. Thanks!
---
Seminary Advisor

›

Seminary Schools

› Duke Divinity School