Recommended Reading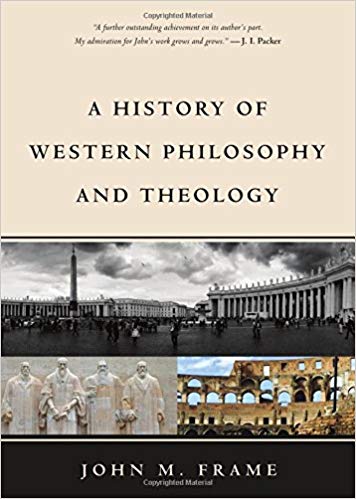 From Amazon.com: "Christians should evaluate philosophy by biblical criteria. This will shed greater light on the developments in the history of philosophy and better prepare us for the intellectual challenges of our time. The fall of Adam brought intellectual as well as moral corruption on the human race, and the effects of the fall can be seen in the work of philosophers, most of whom try to understand the world autonomously through reasoning apart from God's revelation. Some philosophers have appealed to God's revelation, but their work has often been compromised with the wisdom of the world. Revelation should inform reason, and not the other way round. In the past, even Christian theology was corrupted by the movement toward intellectual autonomy, creating the tradition of liberalism, which has unhappily dominated academic theology down to the present day. But there is hope a new generation of Christian thinkers take God's Word seriously. Frame's unique new contribution augments that process."
If you purchase from one of our Amazon.com links, we receive a small commission that helps support this site and does not cost you any extra.
Gordon-Conwell Theological Seminary



Gordon-Conwell Theological Seminary Quick Facts
Denominational Affiliation
Inter-Denominational

Founded
1969 (merger)

Theological Orientation
Evangelical

Degrees Offered
MDiv; MA (Academic & Professional); ThM; DMin; ThD (Missiology)

Number of Students
c. 2137 (all campuses)

Tuition Costs for 2018 - 2019
$690 per credit hour

Location
Hamilton, MA (main campus); extension campuses in Boston, Jacksonville, and Charlotte.

School URL
gordonconwell.edu
Introduction to Gordon-Conwell Theological Seminary
---
Although officially founded in 1969, the history of Gordon-Conwell is really the history of two schools - Gordon Divinity School (associated with Gordon College) and Conwell School of Theology (associated with Temple University). However, by the late 60s, both schools had fallen on hard times. With the financial support of J. Howard Pew (of the Pew Charitable Trusts family) and Billy Graham, the two schools were merged - hence the name.

Harold Ockenga was chosen as the school's first president. Ockenga, who had been influential in the founding of Fuller Theological Seminary, envisioned Gordon-Conwell as an east coast version of the evangelically-aligned Fuller.

The seminary has grown from its original Hamilton campus to three successful extension campuses. Along with Fuller Seminary in California, Gordon-Conwell is considered a powerhouse in graduate evangelical scholarship.

Academic Life
---
Gordon-Conwell, along with Fuller Seminary, is considered one of the leading evangelical seminaries in the country. The Hamilton campus alone has 65 full-time and part-time faculty, not counting the extension campuses. Not only do students have access to Gordon-Conwell courses, but as part of the Boston Theological Initiative (BTI), students can take courses at a variety of institutions, including Boston College, Boston University, and Harvard University.

A number of master's-level degrees are available. In addition to the flagship MDiv degree, several MA degrees are available in both academic areas (e.g. Old Testament; Theology) and professional areas (e.g. Counseling; World Missions). The ThM is also available in all academic areas. Dual degrees are available (MDiv/MA in Counseling or Christian Counseling), as are the DMin and a ThD in Missiology. Gordon-Conwell also has generous offerings through their online program.

Student Life
---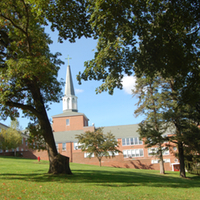 With the Boston metroplex less than an hour away, students at the Gordon-Conwell main campus enjoy close access to a wide array of museums, sporting events, concerts, parks, and other excellent cultural outings. However, there's plenty for seminarians and their families to do in the immediate Hamilton area as well. Every year the seminary publishes the "Out and About" Guide to the North Shore area. This handy guide helps students find everything from affordable restaurants to "Kid Friendly" activities to free activities for seminarians on a tight budget.

Housing
---
Gordon-Conwell offers 211 apartments on-campus as well as four men's and two women's dormitories. However, due to increased need, many students will have to rely on off-campus housing. Fortunately, Gordon-Conwell has a friendly and helpful Housing Office ready to help students find affordable off-campus housing as well as roommate referrals.

Financial Aid
---
Gordon-Conwell Theological Seminary offers generous financial aid in the form of both scholarships and need-based grants. Federal student loans and work study are also available. It is worth noting, though, that scholarships are awarded only at the beginning of a student's career at Gordon-Conwell.

Location (Main Campus)
---
Review Gordon-Conwell Theological Seminary
---
Share Your Seminary Experiences!
Did you attend or are you attending this school? Please help future students by sharing your experiences, pro and con. Thanks!
---
Seminary Advisor

›

Seminary Schools

› Gordon-Conwell Theological Seminary