Recommended Reading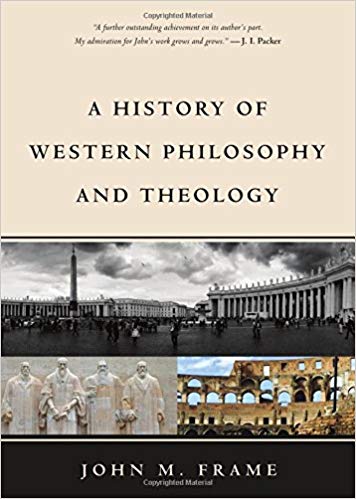 From Amazon.com: "Christians should evaluate philosophy by biblical criteria. This will shed greater light on the developments in the history of philosophy and better prepare us for the intellectual challenges of our time. The fall of Adam brought intellectual as well as moral corruption on the human race, and the effects of the fall can be seen in the work of philosophers, most of whom try to understand the world autonomously through reasoning apart from God's revelation. Some philosophers have appealed to God's revelation, but their work has often been compromised with the wisdom of the world. Revelation should inform reason, and not the other way round. In the past, even Christian theology was corrupted by the movement toward intellectual autonomy, creating the tradition of liberalism, which has unhappily dominated academic theology down to the present day. But there is hope a new generation of Christian thinkers take God's Word seriously. Frame's unique new contribution augments that process."
If you purchase from one of our Amazon.com links, we receive a small commission that helps support this site and does not cost you any extra.
Harvard Divinity School



Harvard Divinity School Quick Facts
Denominational Affiliation
Non-Sectarian

Founded
1816

Theological Orientation
Moderate - Liberal

Degrees Offered
MDiv; MTS; ThM; PhD

Number of Students
c. 340

Tuition Costs for 2018 - 2019
$29,728/yr

Location
Cambridge, MA

School URL
hds.harvard.edu
Introduction to Harvard Divinity School
---
Although the Divinity School was founded in 1816, the history of theological education and Harvard University goes back to the school's founding in 1636, when Harvard College was purposely founded to train Puritian and Congregationalist ministers. As Harvard became more and more secularized, a non-sectarian school of Divinity was proposed and adopted in 1816.

Though nonsectarian, HDS has long been associated with Unitarianism although HDS currently enrolls students from a wide range of religious backgrounds - Christian, Jewish, Muslim, Hindu, or "none of the above." As a nonsectarian divinity school, HDS counts many different kinds of students among its ranks. Many students are preparing for some type of ordained ministry, but just as many (if not more) use their HDS training for preparation for more advanced study or for community-service work. As opposed to more  sectarian schools, HDS students are expected to gain familiarity with more than a single religious tradition.

Academic Life
---
The academic life at HDS is known for its rigor and depth of preparation. In addition to subjects commonly associated with seminary or divinity school studies (e.g. New Testament, History of Christianity, Philosophy of Religion), numerous other religious traditions are available for study (e.g. East Asian Religions, Islamic Studies, Jewish Studies).

As one of several professional schools at Harvard University, HDS students are encouraged to pursue interdisciplinary studies. Students regularly take courses in other departments  such as History, Literature, Philosophy, and Psychology. Couple the rigorous course requirements with a world-class faculty, and you can see why HDS is a popular choice for students preparing for the rigorous academic life as well as ministry.

Student Life
---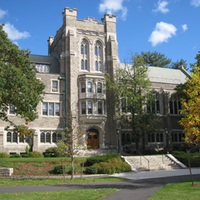 Few schools can rival the rich, vibrant culture of HDS and its surrounding area. Just north of Boston, students at Harvard are in close proximity to a wide array of museums, parks, sporting events, and numerous other activities. However, you don't have to leave campus to participate in stimulating social events. From afternoon tea to student concerts, the life of HDS has much to offer its students. Numerous student organizations are available based on shared religious or social interests. Of course, as students of Harvard University, HDS students have access to several on-site facilities such as counseling services, fitness centers, and more.

Housing
---
While the Divinity School does not operate its own housing, students are eligible to apply for Harvard University housing - nearly 3,000 apartments in the Cambridge area. There are also Harvard-sponsored residence halls available for graduate (including Divinity School) students. In addition to the on-campus offerings, Harvard University Housing offers assistance to students seeking off-campus housing as well as roommates.
Financial Aid
---
Harvard offers generous need-based aid through Harvard Divinity School institutional grants to students enrolled in the MDiv, MTS, and PhD programs. Federal student loans and work study are also available. ThM students are only eligible for loans and work study.

Location
---
Review Harvard Divinity School
---
Share Your Seminary Experiences!
Did you attend or are you attending this school? Please help future students by sharing your experiences, pro and con. Thanks!
---
Seminary Advisor

›

Seminary Schools

› Harvard Divinity School