Recommended Reading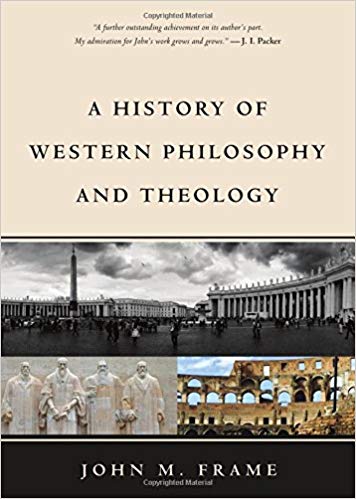 From Amazon.com: "Christians should evaluate philosophy by biblical criteria. This will shed greater light on the developments in the history of philosophy and better prepare us for the intellectual challenges of our time. The fall of Adam brought intellectual as well as moral corruption on the human race, and the effects of the fall can be seen in the work of philosophers, most of whom try to understand the world autonomously through reasoning apart from God's revelation. Some philosophers have appealed to God's revelation, but their work has often been compromised with the wisdom of the world. Revelation should inform reason, and not the other way round. In the past, even Christian theology was corrupted by the movement toward intellectual autonomy, creating the tradition of liberalism, which has unhappily dominated academic theology down to the present day. But there is hope a new generation of Christian thinkers take God's Word seriously. Frame's unique new contribution augments that process."
If you purchase from one of our Amazon.com links, we receive a small commission that helps support this site and does not cost you any extra.
Houston Graduate School of Theology


Houston Graduate School of Theology Quick Facts
Denominational Affiliation
Multidenominational
Founded
1983
Theological Orientation
Moderate
Degrees Offered
MDiv; MTS; MA (Counseling): DMin
Number of Students
c. 219
Tuition Costs for 2018 - 2019
$530/hr
Location
Houston, TX
School URL
hgst.edu
Introduction to Houston Graduate School of Theology
---
Founded in 1983 specifically to provide theological education for those in the Evangelical Friends Church (Quaker), Houston Graduate School of Theology has since evolved to offer graduate theological education for students from a wide denominational background, especially those who are considering the ministry as a second career. Fully accredited by the Association of Theologica Schools (ATS), HGST has positioned itself as a school that is at once evangelical, multicultural, and multidenominational.
Academic Life
---
HGST offers numerous master's-level programs as well as a Doctor of Ministry degree. Students may pursue an MDiv as well as an MA with concentrations in Theological Studies, Spiritual Direction, Missional Leadership, and Counseling. Students in the counseling program may also pursue programs that put them on track to become either a Licensed Professional Counselor (LPC) or Licensed Marriage and Family Therapist (LMFT). Students in the Doctor of Ministry program may emphasize Missional Leadership, Pastoral Care, Pastoral Leadership, Preaching, or Spiritual Direction and Formation.
Student Life
---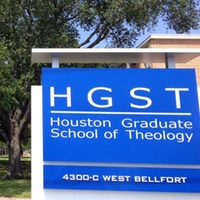 Because of its size and lack of dedicated facilities, HGST does not offer many of the amenities that several larger schools can offer. You won't find a recreation center, student apartments, or even a cafeteria. However, you will find a vibrant, diverse, and welcoming community devoted to studying and sharing the gospel of Christ. Students and faculty alike are committed to fostering the rich diversity amongst the student body and ensuring that all students are equipped for real-world ministry upon graduation.
As a graduate school of theology located in Houston, students still enjoy access to one of the United States' largest metropolitan areas. There are ample opportunities for recreation and education in the area. Students and their families may explore the Space Center, Fine Arts Museum (largest in the Southwest), and numerous other museums and cultural centers, from the Houston Museum of African American Culture to the American Cowboy Museum. The Houston Museum of Natural Science and Houston Zoo are also popular with students and their families. And if it's sports that you enjoy, Houston sports professional teams in baseball, football, basketball, and other teams as well.
Housing
---
Since HGST is part of the campus of Willow Meadows Baptist Church, the school currently does not offer on-campus housing. However, numerous housing options are available in the greater Houston area, from small apartments for single students to homes to rent for students and their families.
Financial Aid
---
According to HGST, approximately 60% of the student body receives some form of financial aid. Students may receive federal student loans, grants, and scholarships. The primary form of financial aid is student loans, and students are encouraged to apply early. There are a handful of scholarships available, awarded both in the Fall and Spring.
Location
---
Review Houston Graduate School of Theology
---
Share Your Seminary Experiences!
Did you attend or are you attending this school? Please help future students by sharing your experiences, pro and con. Thanks!
---
Seminary Advisor

›

Seminary Schools

› Houston Graduate School of Theology