Recommended Reading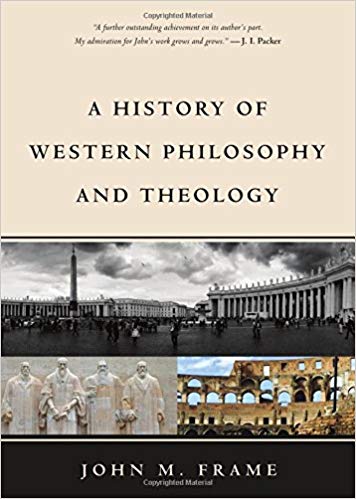 From Amazon.com: "Christians should evaluate philosophy by biblical criteria. This will shed greater light on the developments in the history of philosophy and better prepare us for the intellectual challenges of our time. The fall of Adam brought intellectual as well as moral corruption on the human race, and the effects of the fall can be seen in the work of philosophers, most of whom try to understand the world autonomously through reasoning apart from God's revelation. Some philosophers have appealed to God's revelation, but their work has often been compromised with the wisdom of the world. Revelation should inform reason, and not the other way round. In the past, even Christian theology was corrupted by the movement toward intellectual autonomy, creating the tradition of liberalism, which has unhappily dominated academic theology down to the present day. But there is hope a new generation of Christian thinkers take God's Word seriously. Frame's unique new contribution augments that process."
If you purchase from one of our Amazon.com links, we receive a small commission that helps support this site and does not cost you any extra.
International Theological Seminary



International Theological Seminary Quick Facts
Denominational Affiliation
Christian Reformed Church

Founded
1982

Theological Orientation
Conservative

Degrees Offered
MDiv; MA; ThM; DMin

Number of Students
c. 63

Tuition Costs for 2018 - 2019
$250/hr (MA & MDiv); $280 (ThM & DMin)

Location
El Monte, CA

School URL
web.itsla.edu
Introduction to International Theological Seminary

---
Founded in 1982 by Dr. John Eui-Whan Kim, International Theological Seminary has always had the focus to prepare students from Third World countries to study for the ministry from a Reformed perspective. Many faculty and staff themselves have overseas ministry experience, adding to the quality of the students' seminary experience. The seminary also emphasizes the respect and use of the many students' background and cultural heritage.

Academic Life

---
Utilizing the quarter system, ITS offers three master's-level degrees (the MATS, MDiv, and ThM) as well as the DMin degree. MATS students may emphasize Biblical Studies, Mission and Evangelism, and Christian Education. ThM students may emphasize Biblical Studies, Historical Theology, Theological Studies, or Practical Theology. All students are also expected to pass the Bible Knowledge Test before graduation.

Student Life

---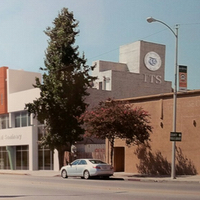 ITS takes the spiritual formation of its students quite seriously, since preparing students for ministry in their home countries is their ultimate goal. As such, prayer and chapel meetings are a part of the ITS daily schedule where students are encouraged to participate in leading worship, music, and prayer. Also, students, faculty, and staff participate in small group prayer meetings.

Of course, as temporary residents of Los Angeles county, students at ITS have a wide range of resources available to them if they wish to take advantage of their brief time in the United States. Indeed, from the over 800 (yes, 800) museums to major sports teams like the Dodgers and Angels (baseball), Clippers and Lakers (basketball), and Kings and Ducks (hockey), students will find no shortage of activities. Long considered the home of the American entertainment industry, students can find numerous performing arts options throughout the school year. Numerous other family-friendly outings - such as Disney Land - are only a short drive away.

Housing
---
ITS provides housing in dormitories for single students only. Space is not guaranteed and is offered on a first come, first served basis. There are numerous housing options available close to campus, however. Numerous apartments are available, as are rooms in houses available for rent.

Financial Aid

---
Since the focus of ITS is students serving churches in their home countries, the primary form of financial aid is scholarships given to mission-minded students. These scholarships, which can cover up to 25% of tuition, are actually interest-free forgivable loans, in which 20% of the loan amount is forgiven every year the student services in his or her home country or in another international church. ITS also makes Work Study and Teaching assistantships available to select students based on need, availability of funds, and capability of service.

Location
---
Review International Theological Seminary

---
Share Your Seminary Experiences!
Did you attend or are you attending this school? Please help future students by sharing your experiences, pro and con. Thanks!
---
Seminary Advisor

›

Seminary Schools

› International Theological Seminary