Recommended Reading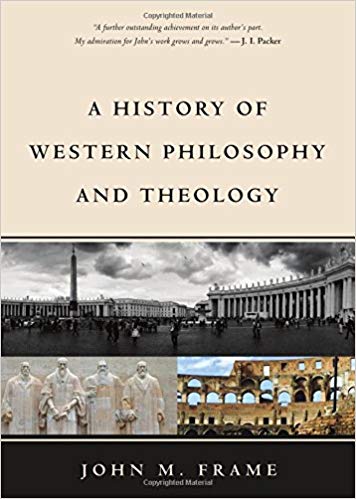 From Amazon.com: "Christians should evaluate philosophy by biblical criteria. This will shed greater light on the developments in the history of philosophy and better prepare us for the intellectual challenges of our time. The fall of Adam brought intellectual as well as moral corruption on the human race, and the effects of the fall can be seen in the work of philosophers, most of whom try to understand the world autonomously through reasoning apart from God's revelation. Some philosophers have appealed to God's revelation, but their work has often been compromised with the wisdom of the world. Revelation should inform reason, and not the other way round. In the past, even Christian theology was corrupted by the movement toward intellectual autonomy, creating the tradition of liberalism, which has unhappily dominated academic theology down to the present day. But there is hope a new generation of Christian thinkers take God's Word seriously. Frame's unique new contribution augments that process."
If you purchase from one of our Amazon.com links, we receive a small commission that helps support this site and does not cost you any extra.
Lancaster Theological Seminary



Lancaster Theological Seminary Quick Facts
Denominational Affiliation
United Church of Christ

Founded
1825

Theological Orientation
Liberal

Degrees Offered
MDiv; MA; DMin

Number of Students
c. 107

Tuition Costs for 2018 - 2019
$18,975/semester (flat rate, master's programs); $3,175/semester (DMin students)

Location
Lancaster, PA

School URL
lancasterseminary.edu
Introduction to Lancaster Theological Seminary

---
Lancaster Seminary is one of seven seminaries formally associated with the United Church of Christ, though it boasts students from over 17 different denominations. Founded in the early 19th century by members of the German Reformed Church, the school was once formally part of Franklin and Marshall College, and the two still hold a close relationship. The seminary is part of the Open and Affirming LGBT movement of the UCC.

Academic Life

---
Lancaster offers the MDiv (available as a traditional three year program or a four year weekend program), with concentrations available in Chaplaincy or Spiritual Direction, the MA (available with a certificate in Youth and Young Adult Ministry or a specialization in Spiritual Direction), and the DMin.

Student Life

---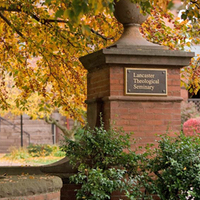 Lancaster Seminary considers worship to be at the center of its life. As such, the seminary body gathers every Wednesday morning to celebrate communion and worship. For students who wish to engage in individual or group meditation or prayer, the seminary has a "Sabbath Room" available for such use. In addition to facilities for spiritual exercise, the seminary has arranged for students to engage in physical exercise through the facilities of Frank & Marshall College.

Students at Lancaster Seminary are fortunate to attend a seminary located in a city with both a rich history and modern amenities. A fantastic city in its own right, Lancaster is within close proximity to several other major metropolitan areas, including Philadelphia, New York, DC, and Baltimore. For a relatively small (around 60,000) city, Lancaster has a thriving arts community, with several art and historical museums. Lancaster is also home to the professional baseball team, the Lancaster Barnstormers. There are numerous options for music and theater as well.

Housing
---
The seminary has both 1 and 2 bedroom apartments available for both single and married students, with or without children, with or without pets. The seminary generously pays for cold/hot water, sewage, trash, recycling, and heat; students are responsible for electricity, cable, and Internet service.

Financial Aid

---
Lancaster Seminary offers both need-based scholarships as well as merit-based Presidential Scholarships. The seminary also participates in the Federal Direct Student Loan program, offering both subsidized and unsubsidized student loans.

Location
---
Review Lancaster Theological Seminary

---
Share Your Seminary Experiences!
Did you attend or are you attending this school? Please help future students by sharing your experiences, pro and con. Thanks!
---
Seminary Advisor

›

Seminary Schools

› Lancaster Theological Seminary