Recommended Reading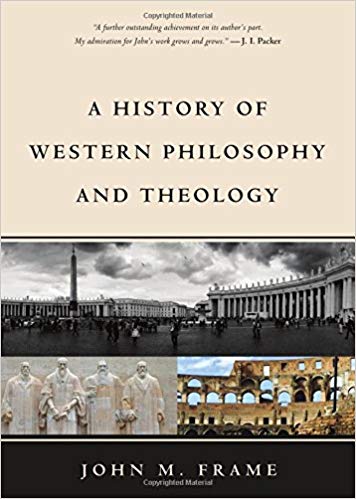 From Amazon.com: "Christians should evaluate philosophy by biblical criteria. This will shed greater light on the developments in the history of philosophy and better prepare us for the intellectual challenges of our time. The fall of Adam brought intellectual as well as moral corruption on the human race, and the effects of the fall can be seen in the work of philosophers, most of whom try to understand the world autonomously through reasoning apart from God's revelation. Some philosophers have appealed to God's revelation, but their work has often been compromised with the wisdom of the world. Revelation should inform reason, and not the other way round. In the past, even Christian theology was corrupted by the movement toward intellectual autonomy, creating the tradition of liberalism, which has unhappily dominated academic theology down to the present day. But there is hope a new generation of Christian thinkers take God's Word seriously. Frame's unique new contribution augments that process."
If you purchase from one of our Amazon.com links, we receive a small commission that helps support this site and does not cost you any extra.
Logsdon Seminary



Logsdon Seminary Quick Facts
Denominational Affiliation
Baptist

Founded
1983

Theological Orientation
Moderate

Degrees Offered
MDiv; MA (Family Ministry); DMin

Number of Students
c. 135

Tuition Costs for 2018 - 2019
Varies per program: MDiv, $2,430.00/full load (Baptists) - $3,780.00/full load (Non-Baptists); MA, $2,880.00/full load (Baptists) - $3,780.00/full load (Non-Baptists) 
Location

Abilene, TX

School URL
logsdonseminary.org
Introduction to Logsdon Seminary

---
Logsdon Seminary was a natural extension of Hardin-Simmons University, itself originally founded to "bring young men and women to Christ; to teach them of Christ; to train them for Christ." HSU would eventually become home to the Logdson School of Theology, named for a great benefactor and friend of the university.  The SOT began offering the MDiv degree in 1995 and within ten years, the seminary would be become part of the Logsdon School of Theology. In a relatively brief time, the seminary has extended its reach through extension campuses in various cities, including Corpus Christ,  Dallas, Lubbuck, and San Antonio.

Academic Life

---
The primary degree at Logsdon is the MDiv, available in several possible tracks: Pastoral Ministry; Spiritual Care Ministry; Educational Ministry; Missions and Cross-Cultural Ministry; Family Ministry. Students interested in Family Ministry may pursue the MAFM, and those interested in both Family Ministry and Counseling may pursue a combined MAFM/MACCFM (MA in Clinical Counseling and Marriage and Family Therapy). For ministers who hold the MDiv, the DMin is available, requiring 30 hours of course work, including a final Formal Project.

Student Life

---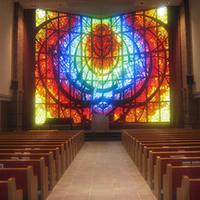 Students in the MDiv program are required to participate in several Ministry Formation Activities as part of their seminary studies (though other students can attend many of these events as well). These activities include the Spiritual Formation Colloquium, consisting of events such as a chapel service or small group meeting; the Spiritual Formation Retreat (attended during the second year of the MDiv program); at least six Ministry Formation Conferences, several of which are offered by Logsdon during the student's seminary program.

In addition to the spiritual formation activities offered by the seminary, Logsdon students enjoy the broad wealth of student services offered by Hardin-Simmons University. On-campus fitness activities include racquetball and tennis courts, swimming pool, game room, weights and cardio machines, and a bowling alley. Numerous other on-campus activities are scheduled during the year, including concerts, art exhibits, and much more. Students also enjoy the use of an campus outpatient clinic and counseling center.
Housing
---
Although seminary students are welcome to live off-campus if they choose, Hardin-Simmons offers a large number of housing options for seminary students. There are dormitories available for both men and women (two each). The university also owns two apartment complexes as well as several houses and duplexes that seminary students may rent as available (families are given priority).

Financial Aid

---
As is often the case in many seminaries and divinity schools, students at Logsdon enjoy a highly subsidized education due to the generosity of many donors. Still, students who with demonstrated need and/or merit may earn grants, scholarships, and assistantships. Baptist students are eligible for funds through the Baptist General Convention of Texas and the Cooperative Baptist Fellowship. Other funds include the Logsdon Dean's Scholarships, Logsdon Merit Scholarships, Church Match Grants, and many other funds awarded to students who meet specific criteria. Logsdon also participates in the Stafford Federal Student Loan program.

Location
---
Review Logsdon Seminary
---
Share Your Seminary Experiences!
Did you attend or are you attending this school? Please help future students by sharing your experiences, pro and con. Thanks!
---
Seminary Advisor

›

Seminary Schools

› Logsdon Seminary