Recommended Reading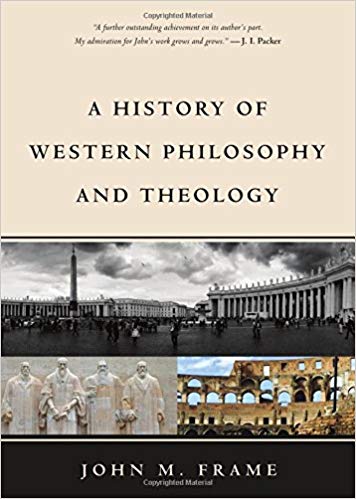 From Amazon.com: "Christians should evaluate philosophy by biblical criteria. This will shed greater light on the developments in the history of philosophy and better prepare us for the intellectual challenges of our time. The fall of Adam brought intellectual as well as moral corruption on the human race, and the effects of the fall can be seen in the work of philosophers, most of whom try to understand the world autonomously through reasoning apart from God's revelation. Some philosophers have appealed to God's revelation, but their work has often been compromised with the wisdom of the world. Revelation should inform reason, and not the other way round. In the past, even Christian theology was corrupted by the movement toward intellectual autonomy, creating the tradition of liberalism, which has unhappily dominated academic theology down to the present day. But there is hope a new generation of Christian thinkers take God's Word seriously. Frame's unique new contribution augments that process."
If you purchase from one of our Amazon.com links, we receive a small commission that helps support this site and does not cost you any extra.
Lutheran Theological Seminary at Philadelphia
(now part of United Lutheran Seminary)


Lutheran Theological Seminary at Philadelphia Quick Facts
Denominational Affiliation
Evangelical Lutheran Church in America
Founded
1864
Theological Orientation
Moderate
Degrees Offered
MDiv; MAR; MAPL; STM; DMin; PhD
Number of Students
c. 287
Tuition Costs for 2018 - 2019
$18,000/yr (most master's level programs); $14,400/yr (STM); $7,200/yr (DMin)
Location
Philadelphia, PA
School URL
ltsp.edu
Introduction to Lutheran Theological Seminary at Philadelphia
---
Lutheran Theological Seminary at Philadelphia is one of eight seminaries affiliated with the Evangelical Lutheran Church of America (ELCA). Founded originally in 1864, the seminary eventually relocated to its current campus in 1889. Parts of the campus (the Refectory, the former dining hall) date back to 1792. The seminary has been part of the ELCA since its founding in 1988. Unapologetic in its Lutheran heritage, LTSP has a long history of ecumenism and inclusivity, welcoming students from a variety of faith backgrounds.

Academic Life
---
Degree programs at Lutheran Theological Seminary at Philadelphia include the MDiv, with concentrations in Black Church Studies, Interfaith Studies, Latino Studies, Metropolitan/Urban Ministry, Multicultural Ministry/Mission, and Public Leadership. 
The MAR (Master of Arts in Religion) is also available, with concentrations in Bible, Black Church Studies, Christian Education, Diaconal Ministry, History, Interfaith Studies, Integrative Theology, Latino Ministry, Liturgy and Music, Lutheran Studies, Metropolitan/Urban Church Studies, Pastoral Care, and Theology.
For students who hold the MDiv, they may pursue the STM, with concentrations in Anglican Studies, Bible, Christian Education, Church History, Church and Society, Congregational Dynamics, Homiletics, Inter-faith Studies, Liturgy/Worship, Lutheran Studies, Pastoral Care, Theology, and World Christianity.
For students who are interested in the integration of theology and ministry with public leadership, LTSP also offers the Master of Arts in Public Leadership degree, with coursework in theology, bible, history, and ethics.
For students who wish to pursue advanced studies in ministry and theology, LTSP offers the DMin, with emphases available in Biblical Studies, Black Church Studies, Christian Education, Church Administration, Church & Society, Evangelism, Interfaith Studies, Metropolitan Ministry, Military Chaplaincy, Pastoral Care, Preaching, Spirituality, and Worship; and the PhD, with emphases in Church & Society, Constructive Theology/Ethics, Early Church, Historical Theology, Reformation, Scriptural Theology, Theology and Practice of Ministry, and World Christianity.
Student Life
---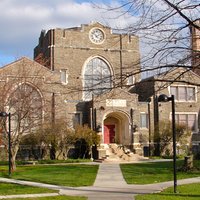 Students at LTSP are fortunate to attend a school with both a rich history and an abundance of resources for students. Housed on a beautiful 14-acre campus, LTSP provides students with robust academic resources such as the Krauth Memorial Library, home to roughly 200,000 on-site volumes. The entire seminary community gathers weekly for celebration of the Eucharist with a communal meal held afterwards. Interested students may also participate in the Seminary Choir, which often participates in the weekly Eucharist service.
There are numerous opportunities for students to participate in the governing life of the seminary through standing student body committees as well as numerous service projects sponsored by the seminary. The Worship and Community Life Committee also organizes several numerous community events each year for the student body. Interested students also have access to on-site athletic facilities for everything from basketball to weight-training.
Finally, students have access to countless forms of recreation and cultural outings in the city of Philadelphia itself. A city rich with history and contemporary culture alike, there are vast offerings in music, from popular to classical and everything in-between. Few cities in the world can rival Philadlphia's vast art scene, including the world-renowned Philadelphia Museum of Art (yes, the steps that Rocky climbed). Of course, Philadephia is home to the cheesesteak as well as other city favorites. If you don't find enough to do in Philadelphia, New York City is a short two-hour drive away.
Housing
---
LTSP provides numerous affordable housing options for both single and married students, with or without children. Options include 1, 2, and 3-bedroom as well as studio apartments.
Financial Aid
---
LTSP offers generous financial aid in the form of both grants-in-aid as well as merit-based scholarships. According to the seminary, most students receive "generous" grants based on financial need. In addition to generous grants and several scholarships, students are eligible for Federal Work Study as well as Federal Direct Loans.
Location
---
Review Lutheran Theological Seminary at Philadelphia
---
Share Your Seminary Experiences!
Did you attend or are you attending this school? Please help future students by sharing your experiences, pro and con. Thanks!
---
Seminary Advisor

›

Seminary Schools

› Lutheran Theological Seminary at Philadelphia