Recommended Reading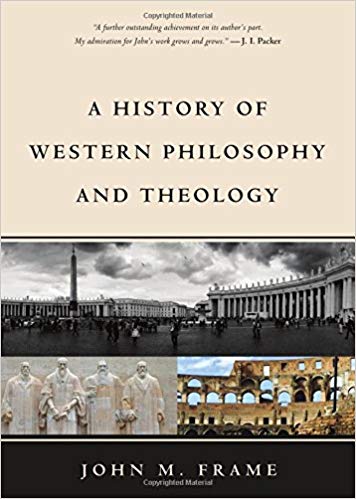 From Amazon.com: "Christians should evaluate philosophy by biblical criteria. This will shed greater light on the developments in the history of philosophy and better prepare us for the intellectual challenges of our time. The fall of Adam brought intellectual as well as moral corruption on the human race, and the effects of the fall can be seen in the work of philosophers, most of whom try to understand the world autonomously through reasoning apart from God's revelation. Some philosophers have appealed to God's revelation, but their work has often been compromised with the wisdom of the world. Revelation should inform reason, and not the other way round. In the past, even Christian theology was corrupted by the movement toward intellectual autonomy, creating the tradition of liberalism, which has unhappily dominated academic theology down to the present day. But there is hope a new generation of Christian thinkers take God's Word seriously. Frame's unique new contribution augments that process."
If you purchase from one of our Amazon.com links, we receive a small commission that helps support this site and does not cost you any extra.
Mid-America Baptist Theological Seminary



Mid-America Baptist Theological Seminary Quick Facts
Denominational Affiliation
Southern Baptist (unofficial association)

Founded
1971

Theological Orientation
Very Conservative

Degrees Offered
MDiv; MMiss; MCE; MA (Christian Education); MA (Christian Education and Woman's Studies); DMin; PhD

Number of Students
c. 190

Tuition Costs for 2018 - 2019
$275/hr (onsite); $300/hr (online)

Location
Cordova, TN

School URL
mabts.edu
Introduction to Mid-America Baptist Theological Seminary

---
Originally founded in 1971 as the "The School of the Prophets," by 1972 the school had relocated from its original location in Louisiana to Arkansas and changed its name (wisely) to Mid-America Baptist Theological Seminary. Over the next 30 years, the school would relocate several times before settling on its current location in Cordova, TN. A new campus has opened in  Schenectady, NY.

Although not officially associated with the Southern Baptist Convention, MABTS adheres strictly to the Baptist Faith and Message and aligns itself ideologically with the SBC. In some ways, the MABTS takes and even more strict view on many issues than does the SBC. For example, divorced students are prohibited from admission, whereas at SBC schools each student's situation is considered on a case-by-case basis.

Holding fast to the Bible as the verbally inspired word of God, MABTS seeks to prepare its graduates for practical mission work in their callings as ministers, educators, and missionaries.
Academic Life

---
The majority of MABTS students are enrolled in the MDiv program, though there are numerous other degrees and options available. There are master's level degrees in Missiology and Intercultural Studies, Christian Education, and Christian Education/Women's Studies. It is worth noting that, of these degrees, women are not allowed to pursue the MDiv degree, since that violates MABTS's conviction regarding women in pastoral ministry.

Advanced degrees include the DMin, where students can choose from one of three tracks (Pastoral, Missions, and Christian Education) and the PhD, with concentrations available in Old Testament, New Testament, Church History, Missions, Theology, Practical Theology, and Education.
In addition to the above graduate degrees, the seminary offers undergraduate degrees - an Associate of Christian Education, Associate of Divinity, and Bachelor of Arts in Christian Studies.

Student Life

---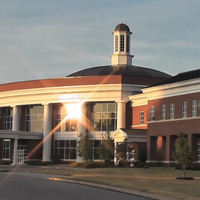 There are many distinctive components to live at Mid-America Baptist Theological Seminary. The school year starts with Founders' Days, three days of celebration of the school's rich history, including group worship and fellowship. Chapel services are held twice a week, begun each time with 15 minutes of testimonies by faculty and students.

Students have access to a generous number of student-centered resources. The Campus Life Office helps students locate employment, adequate housing, and health services, as well as resources for family (schools, childcare, etc.). Seminary students and their families also have access to an on-campus gymnasium, including fitness equipment and an indoor walking/jogging track.

The seminary's main campus in Cordova, TN is also a short drive away from Memphis, one of the great cultural centers of the South. Whether you hope to see the ghost of Elvis or run into BB King, there are countless activities for students and their families.
Housing
---
MABTS offers a wide range of student housing options known as MASH (Mid-America Student Housing). There are one bedroom (1BA), two bedroom (2BA), and three bedroom (3BA) apartments available. There are also commuter apartments available for PhD and DMin students, as well as visitors, including potential students. There is also a playground and recreational field available as part of MASH. Student rental rates are already competitive; however, the seminary guarantees that a student's rental rates will not increase the time he or she is enrolled at the seminary.

Financial Aid

---
Before financial aid is considered, it is worth noting that the cost of tuition at MABTS is considerably lower than comparable schools, currently $176/hr for master's-level students. In addition to the low cost of tuition, students in their second year and above of study are eligible for both need-based and merit-based awards. In addition, there is a Student Relief Fund administered by the Director of Campus Life as well as a payment plan for tuition installments. The Campus Life Office also assists students in finding employment when needed.

Location
---
Review Mid-America Baptist Theological Seminary
---
Share Your Seminary Experiences!
Did you attend or are you attending this school? Please help future students by sharing your experiences, pro and con. Thanks!
---
Seminary Advisor

›

Seminary Schools

› Mid-America Baptist Theological Seminary