Recommended Reading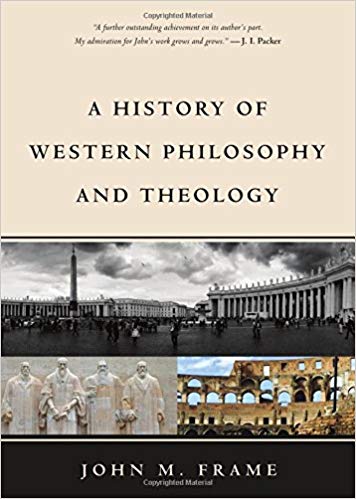 From Amazon.com: "Christians should evaluate philosophy by biblical criteria. This will shed greater light on the developments in the history of philosophy and better prepare us for the intellectual challenges of our time. The fall of Adam brought intellectual as well as moral corruption on the human race, and the effects of the fall can be seen in the work of philosophers, most of whom try to understand the world autonomously through reasoning apart from God's revelation. Some philosophers have appealed to God's revelation, but their work has often been compromised with the wisdom of the world. Revelation should inform reason, and not the other way round. In the past, even Christian theology was corrupted by the movement toward intellectual autonomy, creating the tradition of liberalism, which has unhappily dominated academic theology down to the present day. But there is hope a new generation of Christian thinkers take God's Word seriously. Frame's unique new contribution augments that process."
If you purchase from one of our Amazon.com links, we receive a small commission that helps support this site and does not cost you any extra.
Midwestern Baptist Theological Seminary



Midwestern Baptist Theological Seminary Quick Facts
Denominational Affiliation
Southern Baptist

Founded
1957

Theological Orientation
Conservative

Degrees Offered
MDiv; MA; MTS; DMin; DEdMin; DCoun; PhD

Number of Students
c. 943

Tuition Costs for 2018 - 2019
Varies based on student denomination and program ($280 - $440); click here for current tuition schedule

Location
Kansas City, MO

School URL
mbts.edu

Introduction to Midwestern Baptist Theological Seminary

---
Founded in 1957 with classes starting in 1958, Midwestern Baptist Theological Seminary was the sixth seminary founded by the Southern Baptist Convention. Today, the school resides on a breathtaking 220 acre campus and provides both undergraduate and graduate degrees in a variety of fields.

Academic Life

---
Midwestern offers numerous master's-level and doctoral-level degrees. The standard degree is the MDiv (Master of Divinity) with concentrations in Preaching and Pastoral Ministry, Biblical Languages, Christian Education, Counseling, International Church Planting, Church Planting, Leadership, and Youth Ministry.

The MA is also available with concentrations in Christian Education, Christian Education (Worship Ministries), Worship Ministries, Counseling, and Biblical Languages. Students may also pursue the MTS (Master of Theological Studies) with concentrations in Leadership, Church Planting, Preaching and Pastoral Ministry, Church Revitalization, Missions, Mobilization, and Korean Language.
Students in the DMin program may concentrate their studies in Care & Counseling, Church Revitalization, Expository Preaching, Leadership, Military Chaplaincy, and Missions. Specialized tracks in Spanish Language and Korean Language are also available. Specialized degrees in Educational Ministry (the DEdMin) and Counseling (the DCoun) are also available.
MBTS also offers the PhD in Biblical Studies, with concentrations in Biblical Ethics, Biblical Ministry, Biblical Missiology, Biblical Preaching, Biblical theology, New Testament, Historical Theology, Old Testament, and Korean Language Track.
Student Life

---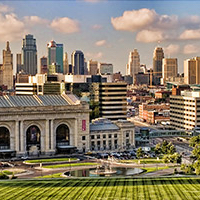 Students at Midwestern Baptist Theological Seminary have a rich variety of cultural resources to draw upon simply by residing in Kansas City itself. If sports is your thing, then KC offers professional football (the Chiefs), baseball (the Royals), and Sporting Kansas City (soccer).

Kansas City is well-known for its live music scene. From jazz to country, from classical and opera to rock and blues, there are a large number of venues for every taste and budget. The city is also home to world-class cuisine, especially known for its popular steaks. There are also a number of casinos in the area, though seminary students should think twice (unless it's a witnessing trip, of course).

When not tasting the latest sizzling steak or checking out a jazz club, there is plenty of activities on campus for MBTS students. The seminary has a strong Student Body Association that works in conjunction with the Student Development office to provide a range of events for students, single and married alike.

For students with interest in counseling, the seminary offers the Midwestern Counseling Association, offering support and resources for students enrolled in the various counseling programs or with interest in counseling. For seminarians interested in missions, there are weekly meetings of the Midwestern Missions Fellowship. Also, there is a vibrant women's fellowship (MWI Connect) for women in the seminary community to connect and support one another.

For students who wish to gain practical ministry experience, there are opportunities to help with MBTS music ministries as well as Midwestern Evangelistic Teams that share the gospel with local citizens through direct engagement under the auspices of local churches.

Housing
---
MBTS offers generous housing for single students and married students, with or without children. There are 1, 2, 3, and a few 4 bedroom apartments available depending on family size. Rates are competitive for the area, especially when you consider all utilities (including cable and WiFi) are included.

Financial Aid

---
MBTS offers a wide range of institutional scholarships to help students fund their education. Scholarships include the Academic Excellence Scholarship, Church Match Scholarship, Spurgeon Student Scholarship, Student Leadership Scholarship, and the Charles B. Keesee Educational Fund. There are also a number of endowed scholarships awarded based primarily on financial need. The seminary also participates in the Federal Direct Loan program.

Location
---
Review Midwestern Baptist Theological Seminary
---
Share Your Seminary Experiences!
Did you attend or are you attending this school? Please help future students by sharing your experiences, pro and con. Thanks!
---
Seminary Advisor

›

Seminary Schools

› Midwestern Baptist Theological Seminary