Recommended Reading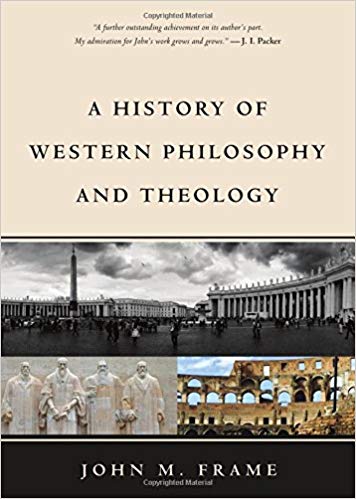 From Amazon.com: "Christians should evaluate philosophy by biblical criteria. This will shed greater light on the developments in the history of philosophy and better prepare us for the intellectual challenges of our time. The fall of Adam brought intellectual as well as moral corruption on the human race, and the effects of the fall can be seen in the work of philosophers, most of whom try to understand the world autonomously through reasoning apart from God's revelation. Some philosophers have appealed to God's revelation, but their work has often been compromised with the wisdom of the world. Revelation should inform reason, and not the other way round. In the past, even Christian theology was corrupted by the movement toward intellectual autonomy, creating the tradition of liberalism, which has unhappily dominated academic theology down to the present day. But there is hope a new generation of Christian thinkers take God's Word seriously. Frame's unique new contribution augments that process."
If you purchase from one of our Amazon.com links, we receive a small commission that helps support this site and does not cost you any extra.
Multnomah Biblical Seminary


Multnomah Biblical Seminary Quick Facts
Denominational Affiliation
Nondenominational
Founded
1986
Theological Orientation
Conservative
Degrees Offered
MDiv; MA (Biblical Studies); MA (Theological Studies); MA (Applied Theology); MA (Christian Leadership); ThM; DMin
Number of Students
c. 173
Tuition Costs for 2019 - 2020
$560/hr (master's level); $585/hr (DMin)
Location
Portland, OR
School URL
multnomah.edu/academics/seminary
Introduction to Multnomah Biblical Seminary
---
The history of Multnomah Seminary is tied to the history of Multnomah School of the Bible, which eventually evolved into Multnomah Bible College and Biblical Seminary in 1993 and into its current incarnation, Multnomah University in 2008. Part of a beautiful 25-acre campus, Multnomah Biblical Seminary continues the tradition of the university's original mission, to share the unyielding truth of God's word with the world.
Academic Life

---
Multnomah offers several master's-level programs, including the MDiv, MA in Christian Leadership, MA in Biblical Studies, MA in Theological Studies, MA in Applied Theology, and ThM (with an emphasis in either Biblical Studies or Theological Studies). Students with advanced ministry experience who hold the MDiv or equivalent may pursue the DMin with an emphasis in Cross-Cultural Engagement, Missional Leadership, Global Evangelism, Spiritual Formation, Youth Ministry, and Church Revitalization.
Students find the course offerings from Multnomah to be quite flexible, with many courses meeting just one day a week. There are also numerous online offerings as well as classes that meet in intensive one or two week sessions.  Several degree programs, including the MDiv, are available completely online.

Student Life
---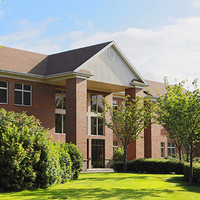 In addition to the tight-knit seminary community, Multnomah seminary students have access to the extensive facilities and campus events that all Multnomah University students enjoy. Seminary students are welcome to attend chapel services every Monday, Tuesday, and Thursday. 
There are also a number of on-campus devotional activities in which seminary students can participate. Seminary students can also take advantage of other on-campus services, such as the MU Student Counseling Center and Lytle Gymnasium. Seminary students may also participate in campus intramurals.
All Multnomah students enjoy the privilege of living in the vibrant and dynamic city of Portland. There are several outings for all students, including students with families. Students may partake of the area's renowned live-music scene or cheer the local Portland Trail Blazers to victory. There are no shortage of museums and other attractions, including the Oregon Museum of Science and Industry, the Portland Art Museum, the OMNIMAX Dome Theater, and the Portland Children's Museum. Long regarded for its natural beauty, Portland has over 10,000 acres of dedicated park space.
Housing
---
Both single and married students at Multnomah will find numerous affordable and convenient housing options on campus. Single students may live in Memorial Hall or share an apartment with other students (two, three, and four bedroom apartments are available). Family housing is also available to married couples with or without children or to single parents with children. Townhomes and apartments are both available, with one, two, and three bedroom options available.
Financial Aid
---
Multnomah offers generous financial aid for its master's-level students, taking the form of both need-based aid and competitive scholarships. Grants and scholarships include the Multnomah Grant, the the Campus Visit Scholarship, the Endowed Scholarship, and the Cauthorn Scholarship. Church-matching grants are also available. In addition, qualifying students may elect to take out Unsubsidized Federal Student Loans.
Location
---
Review Multnomah Biblical Seminary
---
Share Your Seminary Experiences!
Did you attend or are you attending this school? Please help future students by sharing your experiences, pro and con. Thanks!
---
Seminary Advisor

›

Seminary Schools

› Multnomah Biblical Seminary