Recommended Reading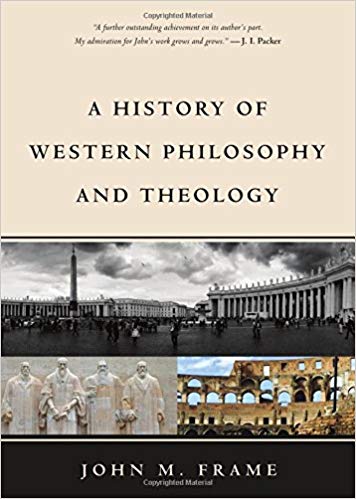 From Amazon.com: "Christians should evaluate philosophy by biblical criteria. This will shed greater light on the developments in the history of philosophy and better prepare us for the intellectual challenges of our time. The fall of Adam brought intellectual as well as moral corruption on the human race, and the effects of the fall can be seen in the work of philosophers, most of whom try to understand the world autonomously through reasoning apart from God's revelation. Some philosophers have appealed to God's revelation, but their work has often been compromised with the wisdom of the world. Revelation should inform reason, and not the other way round. In the past, even Christian theology was corrupted by the movement toward intellectual autonomy, creating the tradition of liberalism, which has unhappily dominated academic theology down to the present day. But there is hope a new generation of Christian thinkers take God's Word seriously. Frame's unique new contribution augments that process."
If you purchase from one of our Amazon.com links, we receive a small commission that helps support this site and does not cost you any extra.
Northeastern Seminary



Northeastern Seminary Quick Facts
Denominational Affiliation
Nondenominational

Founded
1998

Theological Orientation
Moderate

Degrees Offered
MDiv; MA; DMin

Number of Students
c. 162

Tuition Costs for 2018 - 2019
$534/hr

Location
Rochester, NY

School URL
nes.edu
Introduction to Northeastern Seminary

---
Founded in 1998, Northeastern Seminary was founded as a graduate school of theology and an extension of Roberts Wesleyan College. While the school remains firmly committed to its Wesleyan roots, they also emphasize inclusivity across denominational lines. NES plants itself firmly in the broader Christian tradition with roots in biblical, historic Christianity. Following the lead of St. Augustine, the seminary strives to model charity with all Christians while focusing on those beliefs that have Christians have held in common for all time. NES endorses both academic rigor and the development of practical spirituality for its students and provides an environment where both the rumination and practice of theology in unique ways (e.g. through the arts) are fostered and nurtured.

Academic Life

---
Students at NES may earn a Master of Divinity with various concentrations if they desire (biblical interpretation for preaching and teaching; spiritual formation; transformational leadership; theology and social justice). Further distinctives of the program include a required course in theological writing as well as a close-knit cohort model through which students meet together in small groups to engage the coursework together.

In addition to the MDiv, NES offers the MA with concentrations in Theological Studies, Theology and Social Justice, or Transformational Leadership. A dual MDiv/MSW program is available in conjunction with Roberts Wesleyan College. The DMin is also offered and is designed to accommodate the needs of those still involved in ministry.
Student Life

---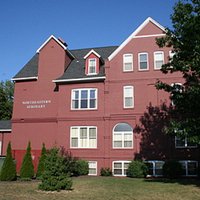 In addition to its rigorous academic requirements, NES takes the spiritual formation of its students very seriously. Students participate in retreats, small groups, practical field education, chapel, and mentoring sessions to discuss and encourage one another's spiritual disciplines.

Due to Northeastern's ties to Roberts Wesleyan College, NES students have access to a wide array of campus services and facilities. For example, seminary students can use RWC's Career Services office, which does everything from help students find suitable graduate programs to offering personality tests. Although NES holds its own chapel services, seminary students are welcome to attend RWC chapel services throughout the year. NES students also have access to the full library system as well as support services such as the writing center.

Seminary students also enjoy access to the Roberts Cultural Life Center, which hosts an art gallery and auditorium for theater, concerts, and other productions. Students may also use the Voller Athletic Center and its many resources, including courts for racquetball, basketball, tennis, and volleyball. There is also a swimming pool, indoor track, weight rooms, sauna, and locker rooms. There is also a counseling center and health center for student use as needed.
Housing
---
With the exception of DMin students who need affordable, temporary housing, NES does not provide housing on-campus for seminary students. However, the seminary does provide assistance in helping students locate housing in the area.

Financial Aid

---
NES offers generous financial aid to it students, based on a variety of criteria. Incoming students are eligible for both need-based and merit-based scholarships. Returning students are eligible for even more scholarship awards. These scholarships are awarded to qualifying students from various backgrounds so long as they meet specific criteria (e.g. ethnicity, members of a particular church group). Students in the DMin program are eligible for scholarship awards up to 50% of tuition.

Location
---
Review Northeastern Seminary
---
Share Your Seminary Experiences!
Did you attend or are you attending this school? Please help future students by sharing your experiences, pro and con. Thanks!
---
Seminary Advisor

›

Seminary Schools

› Northeastern Seminary