Recommended Reading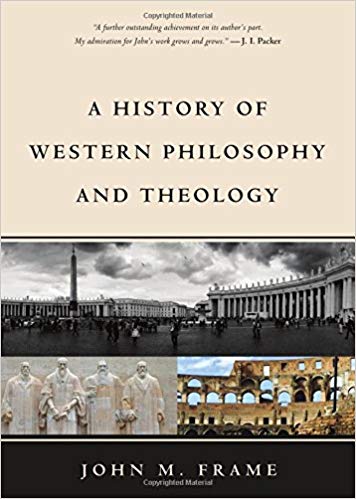 From Amazon.com: "Christians should evaluate philosophy by biblical criteria. This will shed greater light on the developments in the history of philosophy and better prepare us for the intellectual challenges of our time. The fall of Adam brought intellectual as well as moral corruption on the human race, and the effects of the fall can be seen in the work of philosophers, most of whom try to understand the world autonomously through reasoning apart from God's revelation. Some philosophers have appealed to God's revelation, but their work has often been compromised with the wisdom of the world. Revelation should inform reason, and not the other way round. In the past, even Christian theology was corrupted by the movement toward intellectual autonomy, creating the tradition of liberalism, which has unhappily dominated academic theology down to the present day. But there is hope a new generation of Christian thinkers take God's Word seriously. Frame's unique new contribution augments that process."
If you purchase from one of our Amazon.com links, we receive a small commission that helps support this site and does not cost you any extra.
Online Master of Divinity Degree - Recommendations

The viability of earning an online Master of Divinity degree has steadily increased in recent years. The MDiv is considered by many to be the "gold-standard" degree for students considering careers in ministry, education, and numerous other fields. Traditionally, the choice to pursue an MDiv has been fraught with both excitement and concern. After all, if a student has a family, a career, or other serious commitments, attending seminary can be difficult.

With the rise of online education in recent years, many prospective students rightly wondered - will it be possible to attend seminary completely or primarily online? While seminaries and divinity schools have been somewhat slow to acclimate to these changes, many reputable seminaries have started offering their degrees online, including the MDiv.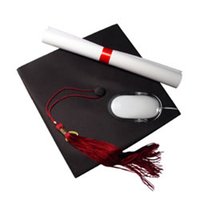 Some of these recommended online Master of Divinity degree programs allow students to complete 100% of the program online while others require brief (generally a week or less) on-site coursework or seminars. One thing they all share in common is that none of these programs require students to relocate in order to attend their program.

Currently, there are far more conservative-leaning schools that offer online MDiv degrees. However, care has been taken to present schools that represent a range of theological orientations. So, without further ado, here are some recommended schools for pursuing your online Master of Divinity degree.

Selected Online Master of Divinity Degree Programs

Calvin Seminary
Associated with the Christian Reformed Church and with Calvin College, Calvin offers the MDiv and MTS degrees online. While almost all of the degrees are delivered online, students spend 8 days each Fall and Spring semester on campus.

Chicago Theological Seminary
The United Church of Christ affiliated Chicago Theological Seminary, known for its progressive ecumenism, offers a couple of its degrees online, including the Master of Divinity and Master of Arts in Religious Studies.

Iliff School of Theology

One of thirteen seminaries officially associated with the United Methodist church, Illiff is known for its classical liberal theology and emphasis on social justice issues. They offer the "Journey MDiv," which allows students to complete the degree without relocating to Denver. Most of the courses are offered online with required on-site components each year.

Liberty University

Long known as a bastion of conservative Christian education, Liberty University is well-known for its slew of online degree programs, including the MDiv. Like its residential program, the online Liberty MDiv can be completed with a variety of concentrations, from Biblical Studies to Pastoral Counseling.

Northwest Nazarene University

As its name suggests, NNU is officially associated with the Church of the Nazarene (one of eight such schools). The NNU MDiv degree may be earned completely online with no residential requirements.

Payne Seminary

One of the oldest seminaries in the United States interested predominately with educating African-American students, Payne's online MDiv program has risen in popularity greatly since its inception. Most of the degree can be earned online, but a significant portion of credits must be earned onsite through intensive coursework. Relocation to Wilberforce is not required.

Southern Baptist Seminaries

The Southern Baptist Convention (SBC) currently operates six seminaries, all of which allow you to complete an MDiv 100% online or in combination with brief intensive coursework on campus or extension center.

University of Dubuque

University of Dubuque Theological Seminary, one of several seminaries officially associated with the Presbyterian Church (USA), offers the MDiv primarily online, combined with intensive coursework on campus. The degree takes four years to complete.

---
Seminary Advisor

›

Seminary Online

› Online Master of Divinity Degree - Recommendations