Recommended Reading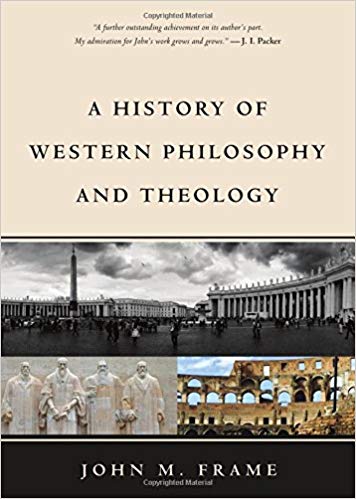 From Amazon.com: "Christians should evaluate philosophy by biblical criteria. This will shed greater light on the developments in the history of philosophy and better prepare us for the intellectual challenges of our time. The fall of Adam brought intellectual as well as moral corruption on the human race, and the effects of the fall can be seen in the work of philosophers, most of whom try to understand the world autonomously through reasoning apart from God's revelation. Some philosophers have appealed to God's revelation, but their work has often been compromised with the wisdom of the world. Revelation should inform reason, and not the other way round. In the past, even Christian theology was corrupted by the movement toward intellectual autonomy, creating the tradition of liberalism, which has unhappily dominated academic theology down to the present day. But there is hope a new generation of Christian thinkers take God's Word seriously. Frame's unique new contribution augments that process."
If you purchase from one of our Amazon.com links, we receive a small commission that helps support this site and does not cost you any extra.
Pacific Lutheran Theological Seminary



Pacific Lutheran Theological Seminary Quick Facts
Denominational Affiliation
Evangelical Lutheran Church in America

Founded
1950

Theological Orientation
Moderate

Degrees Offered
MDiv; MA; MDiv/MA; MTS

Number of Students
c. 182

Tuition Costs for 2019 - 2020
$595/hr (MDiv, MTS); $780/hr (MA)

Location
Berkeley, CA

School URL
plts.edu


Introduction to Pacific Lutheran Theological Seminary

---
One of eight ELCA-affiliated seminaries, PLTS is the only ELCA seminary in the western part of the United States, giving it a wide range of coverage (indeed, nearly 2/3 of the Continental US). And as part of the Graduate Theological Union, PLTS offers its students a wide array of academic resources and choices. Founded in 1952, the seminary merged with California Lutheran University in 2014.

Academic Life

---
PLTS offers numerous academic options through its in-house programs as well as through the Graduate Theological Union (GTU). PLTS offers the MDiv, MA, Joint MDiv/MA, and MTS, as well as a Certificate in Theological Studies, Certificate of Advanced Theological Studies (Lutheran Year), and Theological Education for Emerging Ministries (TEEM).
Students may also earn the ThD or PhD through the Graduate Theological Union as well as certificates in Asian and Oceanic Cultures and Faith Traditions, Black Church/Africana Religious Studies, Islamic Studies, Jewish Studies, Orthodox Studies, and Women's Studies in Religion.
Student Life

---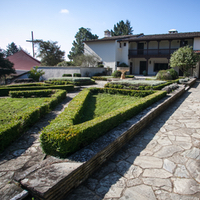 Students at PLTS enjoy a wide range of on-campus and off-campus opportunities. The seminary offers weekly fellowship and celebration of the Eucharist on Wednesdays starting at 10:30 am. Various standing committees also help students express their faith and engage the larger PLTS community, including Lutherans in the Public Sphere (LIPS), Seminarian Educational Advocacy Council (SEAC), and the Community Life Committee.

The seminary's location in the San Francisco Bay area provides PLTS students with a wealth of cultural and educational opportunities. Numerous museums (including the San Francisco Museum of Modern Art (SFMOMA), California Academy of Sciences, and Walt Disney Family Museum) and sporting events (including the San Francisco 49ers and Giants) are very close to campus, as are numerous parks that benefit from the year-round favorable climate (if not the occasional earthquake).

Housing
---
PLTS offers both residence halls and apartments for students who require on-site housing. Beasom Hall is the on-campus residence hall with space for up to 19 students. Students have a fully furnished private bedroom with all utilities (including wireless Internet) included, and they share common areas such as the living room and kitchen. In addition to the residence halls, PLTS offers 39 1 and 2 bedroom apartments in the Delaware Apartments complex, with garbage and water fees included. Short-term housing is also available for commuting students.

Financial Aid

---
There are numerous forms of financial aid available to prospective and current PLTS students, though students and their families are expected to contribute significantly towards the student's educational expenses.

Students with demonstrated financial need may be eligible for the PLTS Grant, which may be used for tuition, room and board, books, and other eligible expenses. The seminary will also match a student's congregation's support up to $2,500 per year.

Other scholarships include the Cal Lutheran Scholarship ($10,000 awards available to CLU alums), ELCA Scholarship ($10,000 awards available to graduates of ELCA institutions), Year-of-Service Scholarships ($3,000), Hans Peterson Memorial Scholarships (Full Tuition), and the Fund For Leaders in Mission Scholarship (from full to partial tuition).

PLTS also participates in several government-sponsored financial aid programs, including Federal Work Study and Federal Direct Student Loans.

Location
---
Review Pacific Lutheran Theological Seminary

---
Share Your Seminary Experiences!
Did you attend or are you attending this school? Please help future students by sharing your experiences, pro and con. Thanks!
---
Seminary Advisor

›

Seminary Schools

› Pacific Lutheran Theological Seminary