Recommended Reading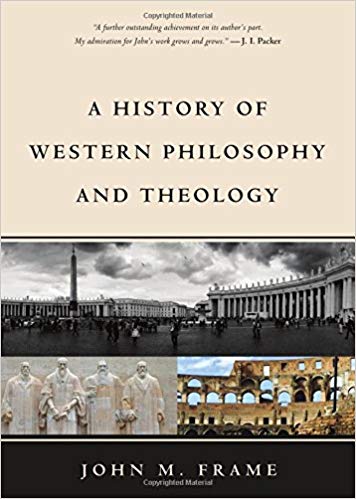 From Amazon.com: "Christians should evaluate philosophy by biblical criteria. This will shed greater light on the developments in the history of philosophy and better prepare us for the intellectual challenges of our time. The fall of Adam brought intellectual as well as moral corruption on the human race, and the effects of the fall can be seen in the work of philosophers, most of whom try to understand the world autonomously through reasoning apart from God's revelation. Some philosophers have appealed to God's revelation, but their work has often been compromised with the wisdom of the world. Revelation should inform reason, and not the other way round. In the past, even Christian theology was corrupted by the movement toward intellectual autonomy, creating the tradition of liberalism, which has unhappily dominated academic theology down to the present day. But there is hope a new generation of Christian thinkers take God's Word seriously. Frame's unique new contribution augments that process."
If you purchase from one of our Amazon.com links, we receive a small commission that helps support this site and does not cost you any extra.
Phoenix Seminary



Phoenix Seminary Quick Facts
Denominational Affiliation
Non-Denominational

Founded
1987

Theological Orientation
Evangelical

Degrees Offered
MDiv; MA; DMin

Number of Students
c. 196

Tuition Costs for 2019 - 2020
$500/hr

Location
Phoenix, AZ

School URL
ps.edu
Introduction to Phoenix Seminary

---
A relatively young seminary, PS was founded in 1988 as the only Arizona-based graduate school of theology, a distinction it still holds today. PS emphasizes the value of practical ministry fused with academic preparation along with individual mentoring. Since 2005, the campus is located in central Phoenix, providing ample opportunities for both ministry and recreation.

Academic Life

---
Phoenix offers the MDiv (in several concentrations, including Biblical Communication; Counseling and Family; Leadership Development; Spiritual Formation; Interdisciplinary Studies), as well as an advanced placement MDiv for students with previous study (same concentrations available. Also offered are an MA in Counseling in conjunction with Ottawa University, and an MA in Ministry with 14 concentrations available. Finally, the DMin is offered in conjunction with Western Seminary where students may take courses at either institution towards their degree.

Student Life

---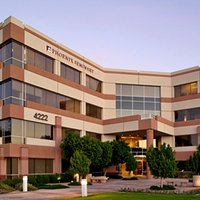 Although the seminary itself is housed in a 90,000 square foot building that looks more like business offices than a vibrant theological seminary, inside the walls is a community that takes the formation of its students very seriously, spiritually and personally as well as intellectually. The seminary's mentoring program is an example of their concern for student development, as is the availability of pastoral care for enrolled students. Whether it's in the classroom, the student lounge, or the onsite prayer chapel, students, faculty, and staff at PS take great care to nurture Christian community.

Of course, PS students need a way to relax outside of the classroom. Fortunately, Phoenix is both the capital and the largest city in Arizona. As such, there is no shortage of activities in this city of nearly 1.5 million people. The climate is nearly always amenable to outdoor activities, whether it's watching one of the city's four major sports teams or visiting one of the many city parks. If you're more interested in indoor activities, there are literally dozens of museums, from the Phoenix Art Museum to the Arizona Science Center. When you're not studying Greek or Church History, there's simply no shortage of activities to keep you entertained.
Housing
---
Currently, the seminary does not offer housing for its students. However, there is no shortage of housing in the Phoenix area, much of it relatively affordable for a metropolitan area. However, one option for students is to participate in the "Apartment Life" program in Phoenix, where students receive an apartment for very little cost (or none at all) in exchange for ministering to fellow apartment complex residents.

Financial Aid

---
The seminary offers generous financial aid to its students in the hopes of reducing students' reliance on student loans. Some programs are need-based, others merit-based. Programs include the Dean's Scholarship (up to 50% tuition, need-based), Phoenix Seminary Institutional Scholarship (50% tuition), The Kuns' Foundation Scholarship (100% tuition for students interested in missions), and The Robert & Ethel MacPherson Memorial Scholarship ($1,000 each semester). The seminary also assists students in locating outside scholarships as well as providing information on Federal Direct Unsubsidized Stafford loans.

Location
---
Review Phoenix Seminary
---
Share Your Seminary Experiences!
Did you attend or are you attending this school? Please help future students by sharing your experiences, pro and con. Thanks!
---
Seminary Advisor

›

Seminary Schools

› Phoenix Seminary