Recommended Reading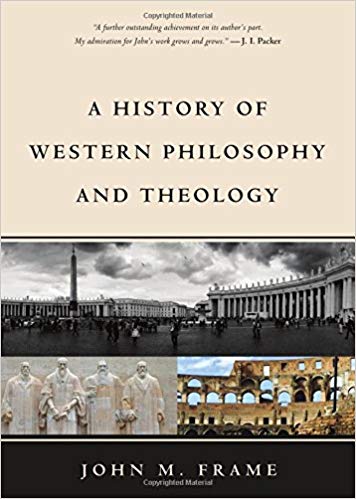 From Amazon.com: "Christians should evaluate philosophy by biblical criteria. This will shed greater light on the developments in the history of philosophy and better prepare us for the intellectual challenges of our time. The fall of Adam brought intellectual as well as moral corruption on the human race, and the effects of the fall can be seen in the work of philosophers, most of whom try to understand the world autonomously through reasoning apart from God's revelation. Some philosophers have appealed to God's revelation, but their work has often been compromised with the wisdom of the world. Revelation should inform reason, and not the other way round. In the past, even Christian theology was corrupted by the movement toward intellectual autonomy, creating the tradition of liberalism, which has unhappily dominated academic theology down to the present day. But there is hope a new generation of Christian thinkers take God's Word seriously. Frame's unique new contribution augments that process."
If you purchase from one of our Amazon.com links, we receive a small commission that helps support this site and does not cost you any extra.
Southern Baptist Theological Seminary



Southern Baptist Theological Seminary Quick Facts
Denominational Affiliation
Southern Baptist

Founded
1859

Theological Orientation
Conservative

Degrees Offered
MDiv; MA; DMin; ThM; PhD

Number of Students
c. 2,000

Tuition Costs for 2018 - 2019
$309/hr (SBC students)/$618/hr (non-SBC students)

Location
Louisville, Kentucky

School URL
sbts.edu
Introduction to Southern Baptist Theological Seminary

---
Founded in 1859 (a mere two years shy of the start of the Civil War), Southern Seminary was originally located in Greenville, SC, but relocated to Louisville, KY after closing for a time during the Civil War. As one of the six seminaries officially associated with the Southern Baptist Convention (SBC), Southern Seminary is the oldest seminary associated with the SBC as well as one of the largest seminaries in the world.

SBTS has radically shifted its theological ethos over the last decades. Long considered a leader in progressive theological education, during the 1980s and early 1990s, a shift occurred within the seminary that reflected trends within the denomination itself. In 1993, R. Albert Mohler, Jr. took over as seminary president and led the school to a renewed commitment to biblical inerrancy as well as acceptance of core SBC principles. Many faculty left during this time, though others were energized by the seminary's new conservative focus.

Academic Life

---
As one of the largest Southern Baptist and evangelical seminaries in the world, SBTS offers numerous advanced theological degrees, including the MDiv, MA, DMin, ThM, and PhD. Southern Seminary also operates Boyce College, offering the AA, BA, and BS degrees in Education, Biblical Studies, and related fields.

In addition to these programs, SBTS offers programs in missions, church planting, evangelism, biblical worship, and leadership and discipleship through the Billy Graham School of Missions, Evangelism, and Ministry. Furthermore, for students who are not able to move to Louisville for seminary, SBTS offers numerous options for offsite learning, including online courses (up to 2/3 of the MDiv and 1/2 of the MA can be completed online) as well as various extension sites all along the east coast

Student Life

---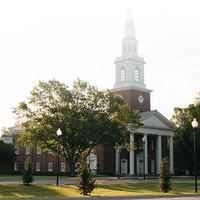 SBTS has numerous offerings for students to engage in the broader seminary community. In addition to the residence halls and apartment complexes, the seminary offers opportunites for service to the larger Louisville community (known as the 1937 project) as well as student organizations devoted to various shared interests from biblical translation to apologetics.

Southern Seminary students also have access to excellent on-campus facilities. A health and recreation center is available for use by students and their families and an on-site campus clinic offers a variety of free and low-cost services to students and their families.
Housing
---
Southern offers generous on-campus housing to both single and married students. Residence halls are available to single students with generous amenities (free laundry and WiFi) as are numerous furnished and unfurnished apartments for married students, all with free Cable TV and Internet.

Financial Aid

---
Southern Seminary offers a limited number of scholarships available to on-campus students enrolled in master's level programs. Students may receive only one scholarship at a time. Doctoral students are not eligible for scholarship aid. The seminary chooses not to participate in Federal Financial Aid programs (e.g. Direct Student Loans).

Location
---
Review Southern Baptist Theological Seminary
---
Share Your Seminary Experiences!
Did you attend or are you attending this school? Please help future students by sharing your experiences, pro and con. Thanks!
---
Seminary Advisor

›

Seminary Schools

› Southern Baptist Theological Seminary