Recommended Reading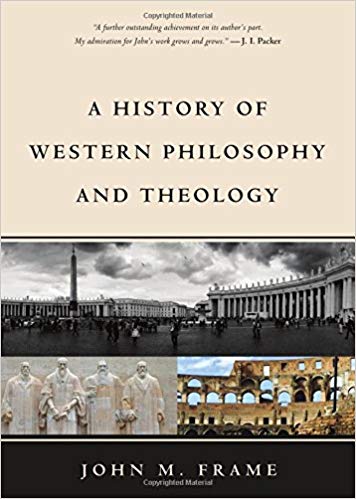 From Amazon.com: "Christians should evaluate philosophy by biblical criteria. This will shed greater light on the developments in the history of philosophy and better prepare us for the intellectual challenges of our time. The fall of Adam brought intellectual as well as moral corruption on the human race, and the effects of the fall can be seen in the work of philosophers, most of whom try to understand the world autonomously through reasoning apart from God's revelation. Some philosophers have appealed to God's revelation, but their work has often been compromised with the wisdom of the world. Revelation should inform reason, and not the other way round. In the past, even Christian theology was corrupted by the movement toward intellectual autonomy, creating the tradition of liberalism, which has unhappily dominated academic theology down to the present day. But there is hope a new generation of Christian thinkers take God's Word seriously. Frame's unique new contribution augments that process."
If you purchase from one of our Amazon.com links, we receive a small commission that helps support this site and does not cost you any extra.
Theology Degrees Online

Pursuing theology degrees online has become increasingly popular over the past few years, but is it worthwhile? At first, attending any kind of school online was really more of a correspondence school; however, with the increasing popularity of consumer high-speed Internet connections as well as audio/visual interaction, online degrees have become not only more common, but more and more useful as well. Still, it's important to understand the advantages and disadvantages of such degrees.

Theology Degrees Online - Advantages

Certainly, there are many advantages to pursuing a theology degree online. Perhaps the most obvious advantage is convenience. If you have a family or a career and find it challenging (or impossible) to attend a traditional onsite seminary program, then an online degree can be just what you need. You can take only one or two classes per semester as your schedule allows.

Another advantage to the online delivery format is the constant availability of classroom materials. In a traditional classroom, if you miss a day's worth of materials, then you have to find a fellow students to borrow notes from or talk to the professor. With an online class, you'll have access to lecture notes, study materials, videos, audio, and any other material the professor has made available. You don't need to worry about missing anything.
Theology Degrees Online - Disadvantages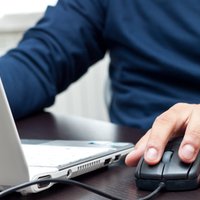 Of course, as with any program, there are disadvantages to attending school online. Although I personally never attended an online class as a student, as a college professor I've taught dozens of them. If there's anything missing from an online class, it's the sense of community you get from an onsite experience.

That's not to say you can't interact or engage with your classmates online. You definitely will, but virtual interaction just isn't the same as "real world" encounters. I've never heard of anyone forming a lifelong friendship with a fellow online students. That's not hard to do in a traditional college or seminary.
Undergraduate Degrees

There is no shortage of undergraduate theology degrees available online; however, you must be careful in selecting the school, since not all schools are accredited by a reputable accrediting agency. Always check to make sure that the school is accredited either by the ATS (Association of Theological Schools) or a Regional Accrediting Agency (CHEA).

If you're looking for credible undergraduate online theology degrees, there are many programs offered by credible colleges and universities. Recommended schools include Grand Canyon University, King University, LeTourneau University, Liberty University, and Regent University.

Seminary Degrees

The same caveats apply to online seminary degrees. If you don't attend a school that is credited either by the ATS or a CHEA-based Regional Accrediting Agency, you're essentially purchasing a diploma, one that won't be recognized by accredited schools and one that could do more harm than good.

Fortunately, there are many fully accredited online programs available. Some recommended online seminary programs include Calvin Theological Seminary, Liberty University, Reformed Theological Seminary, and Southern Baptist Theological Seminary.

---
Seminary Advisor Home

›

Seminary Online

› Theology Degrees Online