Recommended Reading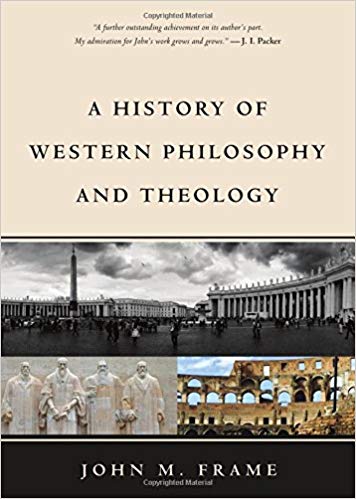 From Amazon.com: "Christians should evaluate philosophy by biblical criteria. This will shed greater light on the developments in the history of philosophy and better prepare us for the intellectual challenges of our time. The fall of Adam brought intellectual as well as moral corruption on the human race, and the effects of the fall can be seen in the work of philosophers, most of whom try to understand the world autonomously through reasoning apart from God's revelation. Some philosophers have appealed to God's revelation, but their work has often been compromised with the wisdom of the world. Revelation should inform reason, and not the other way round. In the past, even Christian theology was corrupted by the movement toward intellectual autonomy, creating the tradition of liberalism, which has unhappily dominated academic theology down to the present day. But there is hope a new generation of Christian thinkers take God's Word seriously. Frame's unique new contribution augments that process."
If you purchase from one of our Amazon.com links, we receive a small commission that helps support this site and does not cost you any extra.
Wartburg Theological Seminary



Wartburg Theological Seminary Quick Facts
Denominational Affiliation
Evangelical Lutheran Church in America

Founded
1854

Theological Orientation
Moderate

Degrees Offered
MDiv; MA

Number of Students
c. 177

Tuition Costs for 2018 - 2019
$17,400/yr

Location
Dubuque, IA

School URL
wartburgseminary.edu
Introduction to Wartburg Theological Seminary

---
Dating back to 1854, Wartburg Theological Seminary is one of eight seminaries formally associated with the  Evangelical Lutheran Church in America. In addition to its master's-level programs, Wartburg is home to the Center for Global Theologies, Center for Theology and Land, and Center for Youth Ministry. They thrive on being a "worship-centered community" with numerous opportunities for students to participate in the life of the church and seminary.

Academic Life

---
Wartburg Seminary offers the MDiv (with concentrations in either Hispanic Ministry or Youth, Culture and Mission), general MA degree, and MA in Diaconal Ministry. All three degree programs are available in traditional residential learning format or in distributed learning format (online courses combined with intensive onsite courses).

Student Life

---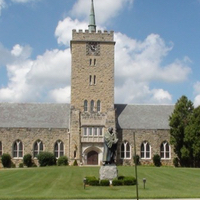 Students at WTS are fortunate to partake of a number of formal and informal gatherings to encourage fellowship and community amongst members of the  seminary. Daily chapel services are held in Loehe chapel, and students regularly participate in chapel in a variety of ways. Communion is held every Wednesday. Furthermore, many student groups are formed and meet during the year, including groups for student spouses. Services available for students include subsidized counseling and a dedicated fitness area (the "Re-Formation Room").

The city of Dubuque itself has much to offer students. With a population of roughly 60,000, the relatively small city offers a number of interesting outings, from the Dubuque Museum of Art to the National Farm Toy Museum. The city also boasts over 40 parks and numerous trails for hikers and bikers to enjoy. Coupled with a relatively low cost of living, Dubuque is an excellent place to spend one's seminary years.

Housing
---
Wartburg offers very generous housing options for both its single and married students, with or without kids, with or without pets. Pricing is much lower than similar options in the area. In addition, all utilities are included (water, electric, cable, high speed internet, telephone, and gas). Options include residence halls for single students without children or pets as well as 1, 2, and 3-bedroom apartment options.

Financial aid

---
Wartburg offers generous financial aid to all eligible students. Award options include need-based grants and several scholarship funds, including numerous renewable scholarships designated "leadership awards." The ELCA also offers the Fund for Leaders in Mission (FLM), which funds full-tuition scholarships. The seminary also participates in sever

Location
---
Review Wartburg Seminary

---
Share Your Seminary Experiences!
Did you attend or are you attending this school? Please help future students by sharing your experiences, pro and con. Thanks!
---
Seminary Advisor

›

Seminary Schools

› Wartburg Theological Seminary