Recommended Reading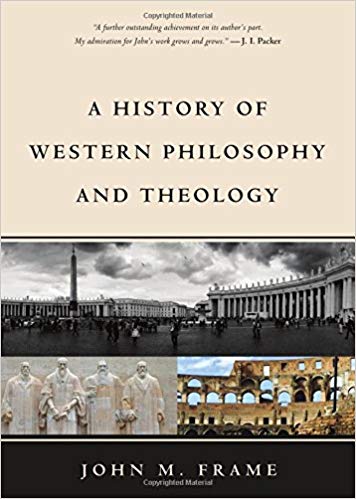 From Amazon.com: "Christians should evaluate philosophy by biblical criteria. This will shed greater light on the developments in the history of philosophy and better prepare us for the intellectual challenges of our time. The fall of Adam brought intellectual as well as moral corruption on the human race, and the effects of the fall can be seen in the work of philosophers, most of whom try to understand the world autonomously through reasoning apart from God's revelation. Some philosophers have appealed to God's revelation, but their work has often been compromised with the wisdom of the world. Revelation should inform reason, and not the other way round. In the past, even Christian theology was corrupted by the movement toward intellectual autonomy, creating the tradition of liberalism, which has unhappily dominated academic theology down to the present day. But there is hope a new generation of Christian thinkers take God's Word seriously. Frame's unique new contribution augments that process."
If you purchase from one of our Amazon.com links, we receive a small commission that helps support this site and does not cost you any extra.
Wesley Seminary at Indiana Wesleyan University



Wesley Seminary at Indiana Wesleyan University Quick Facts
Denominational Affiliation
Wesleyan Church

Founded
2009

Theological Orientation
Evangelical

Degrees Offered
MDiv; MA in Ministry; MPTh

Number of Students
c. 399

Tuition Costs for 2019 - 2020
Varies (Wesleyan Pastor, $300/hr; Pastor, $400/hr; Non-Pastor, $500/hr)

Location
Marion, IN

School URL
indwes.edu/seminary/
Introduction to Wesley Seminary at Indiana Wesleyan University
---
A relatively young school, Wesley Seminary at Indiana Wesleyan University was founded in 2009, specifically to offer programs in the Wesleyan tradition with an Evangelical focus. By design, the programs unite theory and practice in a way that defines the school's mission. The seminary exists to make higher theological education both accessible and practical.

Academic Life
---
Wesley Seminary currently offers three graduate-level degrees - the 36-hour MA (with concentrations in either Ministerial Leadership or Children, Youth and Family Ministry), 72-hour MDiv, and 36-hour MPTh. The emphasis on all Wesley Seminary degrees are practical integration of ministry with academic study.

Knowing that many of its students are already engaged in ministry or full-time work, Wesley offers numerous flexible options for its students, including online courses, intensive one week courses, and eight week courses that meet just once per week. The MA and MDiv have noticeably different foci, with the MDiv requiring service to a local church for at least 20 hours a week during the course of the program. The MA is "friendlier" for those who are exploring whether ordained ministry is their specific calling. Both degrees offer online and onsite options.

Student Life
---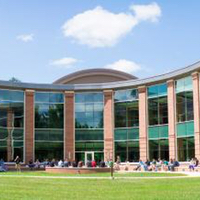 As part of Indiana Wesleyan University, Wesley Seminary students have access to the same facilities that IWU students enjoy, from various intramural sports to the Recreation and Wellness Center, which offers a wide range of athletic activities, including a swimming pool, racquetball courts, climbing wall, and free weights. Seminary students also receive access to the IWU Health Center, offering services by nurses, a nurse practitioner, and physician when necessary.

There is no shortage of activities in the broader Marion area, for students who wish to take a break from their studies or church work. For those who love the outdoors, there are numerous options for boating, swimming, skiing, and hiking. Several golf courses are available as are numerous family-friendly parks.  Though a relatively small city, Marion offers excellent cultural outings with their own Philharmonic Orchestra and Civic Theater.

Perhaps the most compelling aspect of student life at Wesley Seminary at Indiana Wesleyan University is the close-knit camaraderie that students develop during their time as students. Wesley students support and encourage each other during their time in the program, which involves by design at least 10 hours of work in a local ministry per week.

Housing
---
Due to the nature of its program (which caters primarily to pastors in the area or those who already live close by), Wesley Seminary does not offer housing for its seminary students.

Financial Aid
---
Wesley Seminary offers limited financial aid, though it is worth noting that the cost of attendance compared to other seminaries is relatively inexpensive. There is a sliding tuition scale based on the student's ministerial status. Currently, Wesleyan pastors pay only $250 per credit hour while non-Wesleyan pastors pay $350 per credit hour. If a student is currently not serving in a pastoral position, tuition is $450 per credit hour.

Students are encouraged to pursue government-based loans and grants. Wesleyan Pastors are encouraged to seek funding through the Wesleyan Ministerial Loan-Grant program. Finally, a limited number of scholarships available each year, based primarily on financial need.
Location
---
Review Wesley Seminary at Indiana Wesleyan University
---
Share Your Seminary Experiences!
Did you attend or are you attending this school? Please help future students by sharing your experiences, pro and con. Thanks!
Seminary Advisor

›

Seminary Schools

› Wesley Seminary at Indiana Wesleyan University