Recommended Reading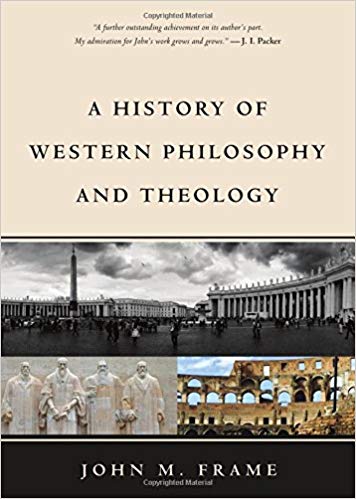 From Amazon.com: "Christians should evaluate philosophy by biblical criteria. This will shed greater light on the developments in the history of philosophy and better prepare us for the intellectual challenges of our time. The fall of Adam brought intellectual as well as moral corruption on the human race, and the effects of the fall can be seen in the work of philosophers, most of whom try to understand the world autonomously through reasoning apart from God's revelation. Some philosophers have appealed to God's revelation, but their work has often been compromised with the wisdom of the world. Revelation should inform reason, and not the other way round. In the past, even Christian theology was corrupted by the movement toward intellectual autonomy, creating the tradition of liberalism, which has unhappily dominated academic theology down to the present day. But there is hope a new generation of Christian thinkers take God's Word seriously. Frame's unique new contribution augments that process."
If you purchase from one of our Amazon.com links, we receive a small commission that helps support this site and does not cost you any extra.
Winebrenner Theological Seminary



Winebrenner Theological Seminary Quick Facts
Denominational Affiliation
Churches of God, General Conference

Founded
1942

Theological Orientation
Conservative

Degrees Offered
MDiv; MA (Theological Studies, Clinical Counseling, Practical Theology); DMin

Number of Students
c. 60

Tuition Costs for 2018 - 2019
$555/hr (MDiv and MA); $580/hr (DMin)

Location
Findlay, OH

School URL
winebrenner.edu
Introduction to Winebrenner Theological Seminary

---
Originally part of Findlay College (now the University of Findlay), Winebrenner Seminary was established in 1942 as the college's graduate division of theology. Though WTS became an independent institution in 1961, it still maintains a close relationship with the University. As part of the Churches of God, General Conference, the seminary is the denomination's sole official seminary, though students from numerous denominations attend WTS.

Academic Life

---
Winebrenner Seminary offers numerous degrees to choose from, including the MDiv (with optional chaplaincy concentration available), MA (with concentrations in Theological Studies, Family Ministry, or Practical Theology), and DMin. In cooperation with the University of Findlay, students can also pursue a BA in Religious Studies. Winebrenner also offers the Pastoral Training Institute, a four-year program available to students who do not possess a bachelor's degree (note: the program is unaccredited).

Student Life

---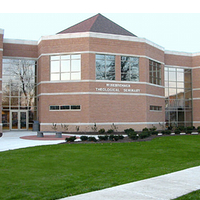 Due to the close connection between Winebrenner and the University of Findlay, WTS students enjoy a great deal of amenities and services through UF. Seminarians enjoy health benefits through UF (the Cosiano Health Center)  as well as subsidized student health insurance. Students may also utilize the facilities at the Koehler Fitness and Recreation Center and the pool at Croy Gymnasium. Interested students are also welcome to participate in intramural sports. There are also numerous artistic events offered by Findlay, including concerts and plays that WTS students are welcome to attend.

There is also no shortage of activities in Findlay, OH itself, especially regarding dining, with numerous options available, with Historic Downtown Findlay being especially popular. If you need a taste of a larger city, famous cities Toledo and Cleveland are less than an hour and two hours away, respectively.

Housing
---
Although Winebrenner does not offer its own housing services, seminary students are allowed to apply to live in University of Findlay housing. For students who wish to live off-campus, there are several affordable options in the Findlay area. 

Financial Aid

---
Winebrenner Seminary offers many ways for students to finance their seminary education. For students who wish to avoid student loans, Winebrenner offers a Faith Covenant agreement that allows students to pay for their tuition across a specified term. For qualified students, WTS offers need-based grants. For students who are willing to commit to serving in a Church of God, General Conference church for at least three years upon graduation, the John and Toni Murray Scholarship Fund offers full tuition scholarships for full-time MDiv students.

Location
---
Review Winebrenner Theological Seminary
---
Share Your Seminary Experiences!
Did you attend or are you attending this school? Please help future students by sharing your experiences, pro and con. Thanks!
---
Seminary Advisor

›

Seminary Schools

› Winebrenner Theological Seminary